iREAD:
iPads for Reading Engagement, Achievement, and Development
*Please be patient as the iBook file loads as it is a rather large file.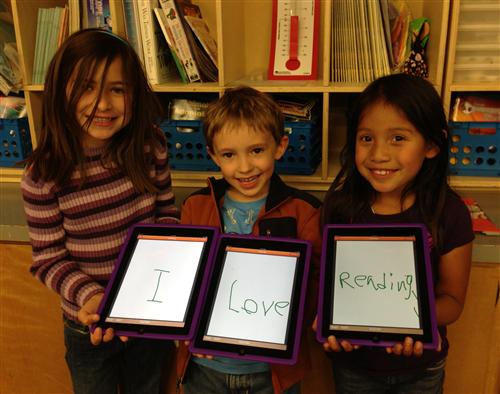 Mary Knight
Director of Technology
928-527-6120
mknight@fusd1.org

Brad Kamradt
Technology Integration Coordinator
928-527-6126
bkamradt@fusd1.org

Heather Zeigler
21st Century Digital Literacy Specialist
928-527-6129
hzeigler@fusd1.org
Apple Distinguished Programs are K-20 academic implementations within one school, across a district, or in a higher-education academic program that provides one-to-one access to Apple notebook computers and/or mobile devices to all students, faculty, and administrators. They demonstrate an innovative and compelling learning environment that engages students and provides tangible evidence of academic accomplishment.