Welcome to Food Services
Our responsibilities include ensuring that student, staff and community needs are met in an efficient manner.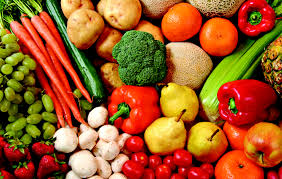 John Joyner - Food Service Director
928-527-6091 - jjoyner@fusd1.org
Southwest Foodservice Excellence (SFE) pledges:
"We will provide the best, most personalized service in the school food service industry. SFE will provide the best talent and resources in our industry and these resources will be at FUSD's disposal at a moment's notice. We believe that by making ourselves visible and making our presence count we will provide the best service to students, parents, principals and even our own staff!
While others are out there trying to centralize services, we are bringing them directly to you.
Another critical component to superior service is communication. As we improve nutrition, quality, variety, service, employee training and accountability, we will properly communicate these milestones to parents, administrators and board members as appropriate".
To make online payments please visit www.myschoolbucks.com there is no fee to add money to your student's account. For further information or any questions about your student's account please contact the Food Service office.