Welcome to Superintendent's Corner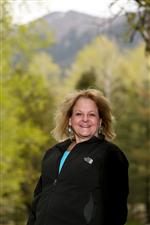 Name: Barbara Hickman
Title: Superintendent
Email Address: bhickman@fusd1.org
Phone number: 928-527-6002
---
Welcome back to school! Flagstaff Unified School District #1 is happy to see you here in our district for school year 2015-2016.
Last year was an exciting one, with many awards and academic or athletic recognitions that validate the District's focus on comprehensive programs. The renewal of our M & O override through outstanding community support has allowed us to sustain our moderate class sizes, maintain extra services including nurses at our schools, and provide a spectrum of rich elective experiences for all students.
Despite a steady media drumbeat of negative news about Arizona public schools, FUSD and our community shine as examples that are bucking that trend. Our staff turnover rate was around 7%, considerably less than the state's average of 16%. Having a steady workforce is good for students and for our community. Our 2015 graduation rate was 83% and our dropout rate was 2.8%, good news when compared to the state average of (2013) a 75% graduation rate and a dropout rate at 3.5%.
We have seen great growth in our specialized magnet programs, and are also very proud of our nationally ranked Career and Technical Education students and the acclaim they earned through state and national competitions.
As we focus on the Arizona College and Career Readiness Standards, we will continue to have all of our 11th graders take the nationally recognized ACT college readiness exam and all 8th graders will be taking ASPIRE, which is the middle school version of that test. Our emphasis on access and equity is increasing the number of students who are interested in and prepared for challenging coursework.
Here's to a great year for the FUSD community,
Barbara Hickman