Welcome to Superintendent's Corner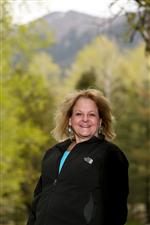 Name: Barbara Hickman
Title: Superintendent
Email Address: bhickman@fusd1.org
Phone number: 928-527-6002
---
Welcome back to school! Everyone in the Flagstaff Unified School District is excited to welcome you to the district for school year 2014-2015.
There are many exciting things happening in FUSD, from our nationally competitive academic and athletic teams, to our continued progress on state tests, to the positive partnerships that we have formed with several different agencies to provide unique and valuable services to our students and families.
Our comprehensive approach to an education that includes art, music, P.E, a variety of STEM related magnet programs, career and technical experiences and outdoor education at Camp Colton has resulted in an enrollment increase over the past two years. FUSD also offers comprehensive programs for students for whom English is a Second Language and for students who will perform best with special services and assistance. Our high schools offer many programs for students to ensure success for whatever pathway they choose beyond graduation. This includes 12 different Advanced Placement courses, the opportunity to attend programs at Coconino Community College, and dual enrollment opportunities that allow college credit while attending high school classes. All of these opportunities are a way to accelerate and prepare our students for post-secondary success.
As we focus on the Arizona College and Career Readiness Standards, we will continue to have all of our 11th graders take the nationally recognized ACT college readiness exam, and all 8th graders take EXPLORE, which is the middle school version of that test. We are able to do this free of charge for our students through support from the Helios Foundation and Gear-UP at Northern Arizona University.
FUSD is a grateful to be an integral part of our vibrant community, with our payroll touching more than 1,800 people, and employment opportunities from classroom teachers, to bus drivers to social workers. We thank the Flagstaff area for your continued support of our ever-improving school system, and appreciate your trust in us as your educational partner and neighbor.
Barbara Hickman