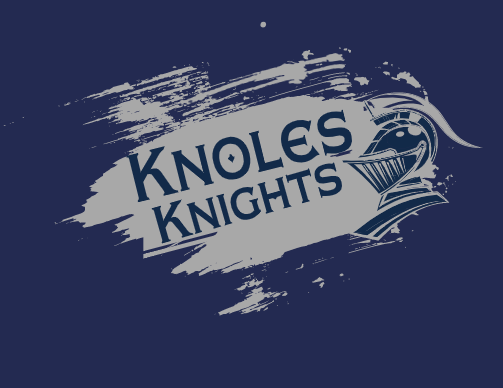 Phone:
Email:
Degrees and Certifications:
KNOLES PTO

Knoles PTO is a non-profit, volunteer organization of parents, teachers, and school staff who want our children to be successful in all they do. We promote open communication between parents and school administrators and encourage parents to become involved in the school community.

What's a PTO without parent involvement? We want you to meet teachers and staff that your child interacts with at school. We want you to understand how the school operates, discuss questions about your child's education, and share opinions on improving the educational experience. We want to empower you to become involved and help make Knoles great for all our students for many years to come.

The PTO provides financial support to the school and teachers. Through fundraising we can help purchase educational and recreational materials, reduce teacher and parent expenses, and host festive events to celebrate our school community. Our money stays at our school! In 2019-20 we began raising funds to replace old playground equipment with inclusive, modern play structures, raising $18,000! We will continue these efforts through December of 2020, shooting for our goal of $35,000.

While Knoles is in remote learning, we will find a new way to share information for your feedback. We use Facebook and email for communicating with our families. We hope you will get on our PTO Mailing list. Just email: knolespto@gmail.com. You can ask to be removed at any time, no questions asked.

All the PTO Board members are working hard to ensure a great school year for our families, teachers, and staff. We look forward to meeting you!

Marge Ullmann, PTO President 2019-2021

Janelle Brookshire, Treasurer

Kyle Ayrey, Secretary

Vicki Adney, Community Relations

Click Here to see our Facebook Page
Announcing our Discount Card winners!

Class Prize: Ms. Wallace

Student Prize: It was a tie!!!! Eldon Woodruff and Will Maddy

School Winner: Marshall. Watch for a video on Monday as our principal pays the price. Principal Reasor will be hitting him with a glitter gun!

Headset: Gabby S.

Knoles Tote Bag: Nolan R.

Stomp Rocket: Kaleigh Tortice

Money Jar: Rosalynn J.

Binoculars: Ellie Slack

Art Note Cards: Linda H.

Rock Painting Kit: Clara Costello

Glow in the Dark Flyers: Saffron McDowel

Rainbow Scratch Pads: Eli Gorman

Kids Cookbook: Jacob Brookshire

Kids Baking Cookbook: Grace Miller

Knoles Hoody: Hanna McKerracher

Knoles T-shirt: Dalton Chartier

See the video posted on Facebook for the actual raffle event.

If you are a prize winner stop in the office to pick up your prize. Congratulations to everyone and a big THANK YOU to our Knoles community for selling the cards.

For more information check out our Facebook posts or contact knolespto@gmail.com with any questions.
Playground note cards are on sale at the Knoles front office. A bundle of 10 unique cards (one for each of the winning student art contest entries) is $25. Stop by Monday - Friday, 8am-3pm.

All proceeds go toward playground improvement. These make great gifts so make sure you get a couple bundles!

Payment by cash (exact change) or check (payable to Knoles PTO) is accepted.

Thank you for your support!
We are selling Knoles tshirts and sweatshirts! LIMITED SIZES are available as we are only selling what we have in stock, so get one while you can. Stop by school and check out the selection. Bring cash or a check to give to Belinda.

Tshirts: $10

Sweatshirts/Hoodies: $20

Wear a shirt and show off YOUR Knoles pride!