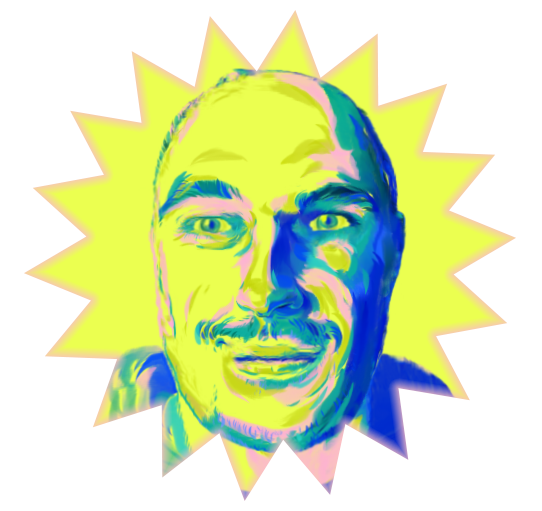 Phone:
Email:
Degrees and Certifications:
MFA, Film & Animation AZ Teacher Certifications: BS Math Education CTE Provisional Certification STEM Mathematics Certification Mathematics (7-12) Certification
Jeremy Gemetta - Film, Television, Graphics

∈ ∇ ≡ "I felt so symbolic yesterday..." - Adam Duritz

The best way to reach me is jgemetta@fusd1.org All classes are hosted remotely through October 9, 2020 via ZOOM video chat meets unless students are notified otherwise in advance. All information for the classes is accesed via Student/Parent Vue, and Canvas or Google Classroom (see Student Vue Communications or contact me directly by e-mail for specfics)


I've lived in Flagstaff since 1997, spent time in NY and Delaware getting a terminal degree in Film & Animation production from Rochester Institute of Technology (RIT), while working on over 20 live action and animated films. I've taught math, film production, and computer graphics at RIT, Sinagua High School and Coconino Community College, been teaching adults and kids since 1987. Me, my wife, and two kids are often seen roaming the open woods and deserts in the nearby area.
OVERVIEW: The Film, TV & Graphics Program...

...helps students learn practical creative/artistic technical skills, business acumen, teamwork, and soft skills in graphic design/print media, web design, and film & TV production. The program is project-centered, with inquiry and discovery-based learning, group and individual work.
Please Note: Students may be asked to participate in the filming or media coverage of FUSD events at any level of the program.

LEVEL 1 introduces students to file management, business etiquette/workflow, software selection, concepts used throughout the program. They will learn practical software techniques, using CMS and software such as Wix, Adobe Creative Cloud and Apple Final Cut Pro.

LEVEL 2/3 advances skill sets learned in Level 1. Students work on outside projects (in the school, district, and community) for credit, and are part of clubs/teams that function as real-world businesses, even earning revenue for the club to enhance the program. It provides several opportunities for students to fully specialize in a career field, while continuing to refine skills sets already learned. Students will have some internship and mentoring opportunities as well.