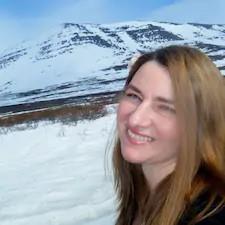 Phone: x 6854
Email:
Degrees and Certifications:
+Certified: Art, English, Social Studies (Since 2007) ELD (Since 2012) +Masters in EPFA: Leadership in Ecology, Culture, and Learning)--PSU +Masters in Teaching (Curriculum and Instruction: Concentration in Urban and At-Risk Youth)-- PSU +Bachelors in History/ Minor in Art & Television Broadcasting-- NMSU
Ms.

Taylor-Habib

Welcome to Art & Design: Grade 7:

This Year is Going to Be Great!

Please enjoy our amazing students

Student Work in the Blog!

I am very pleased to join the staff at Sinagua Middle School in creating quality education for our students.

This year we are looking to create a classroom where students work in teams towards project goals, similar to design project assignments in tech, while having fun and simply enjoying the art of creation.

In order to reach this aim, we will look at art through a design framework and boost students understanding of the visual world by looking at light and composition as well as symmetry and depth, line, composition, form, texture, color, space, and patterns.

We started our journey in photography, painting with light and dark in contrast and using the Rule of 3rds and the 9-space grid over photographs to create stronger compositions.

We continued our journey, creating chalk art using the grid system, for teams to work together to create a chalk art painting. We had a competion for the best design and hope to do this competition each year. Please thank our students for bringing the rain!

We will combine craft and technique in many forays, from creating masks to diaromas to pinatas for Dia de los Muertos. Art and design can be fun and functional, based on the essential elements. As our students get I-Pads, we hope to lead them in using professional apps such as photoshop to have marketable skills in creating images.

A little about myself:

From the surf town of Santa Cruz, California, yes I surf, hike and mountain bike, which along with friends and family, brought me to Flagstaff, well not the surfing bit.

A certified Art, English & Social Studies teacher for 10 years (recently adding ELD); I have worked as middle school teacher for 4 years, and a high school teacher for 4 years (2 of those years in Alaska!)

A graduate New Mexico State University in Las Cruces (Go Aggies!) majoring in history and minoring in Fine Art and Television Broadcasting; I worked for KRWG TV Las Cruces, which helped me as a digital storyteller, a skill I impart to students.

I received my masters in Oregon working at Portland State University in the Learning Garden Labs and with the Environmental Middle School and Lincoln High School which is also IB.

Students are awesome! I love hearing their stories, jokes, and seeing them express themselves, that makes using art and digital media to help them tell their stories all the more fulfilling. I love helping students to recognize their innate talents and abilities.