Welcome to 2nd Grade!

Name:
Lauren Bradshaw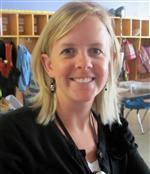 Title: 2nd Grade
English Teacher


Email Address:
lbradshaw@fusd1.org


Phone number:
928-773-4090 ext. 2814


---




Important 2nd Grade Reminders.
Math homework will be given on alternate weeks of spelling homework. You will find each week's homework above on the left hand side under the "math homework" link.


Students will have English spelling homework every other week. This will be a choice board with activities changing weekly. Students should pick 1 activity to do each night. Weekly spelling is also posted above under the Spelling Link in the yellow box on the left.


Homework is due Monday however students will take their weekly spelling test on Friday

.

All birthdays will be celebrated on the last Friday of each month.




If you have any questions pleas feel free to e-mail me lbradshaw@fusd1.org

or Mrs. Bojarski at jbojarski@fusd1.org.



Thank You,






Links for students...
Reading/Spelling websites:
Math Websites:

Science websites:
Fun Websites:

Other: