Welcome to Puente De Hozho 2/3 Dine

Name: Mrs. Hanson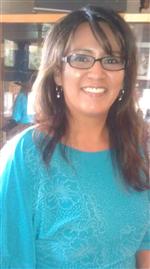 Title:

3rd Grade Diné


Email Address:

phanson@fusd1.org


Phone number:

928-773-4090
---
Dear Parents/Guardians,
During Spring Break, please have your child take the online AZ Merit sample assessment that will take place of the AIMS. There are 3 assessments: one for Writing, one for ELA (English Language Arts), and one for Math. Please go to the link, AZ Merit Sample Test, to the right side of your screen.=>
There are several links to click on the make your way to the actually assessment:
1. Click on the picture - Click the image to visit AZ Merit Portal and review the test samples.
2. Go "Sample Tests"
3. Click on "Sign In" - no need to put your name in, stay signed in as Guest
4. Select Grade "3" and click "Yes"
5. Click on one of the green arrows to start one of the Assessments "3-5 ELA or 3-5 Math or 3-5 Writing"
6. Click "Select"
7. Click "Yes, Start my test"
8. Click "Yes" after the sound check.
9. Click "Continue"
10. Click "Begin Test Now"
We will have a Pizza Party for those who have complete them. We're on the Honor System. Just let me know if you took the test. :)
Thank you for all your help. Happy Spring Break!
Please assist your child with the Dine homework. Revitalizing an Indigenous Language is a collaborative effort and we need your support.
Thank you for your help with homework. Please do not translate the instructions, but rather show them if your child needs help.
Monday - Draw a picture and split into syllables
Tuesday- - put in ABC order/Write the word once more
Wednesday - 2nd - write 5 sentences
3rd - write 8 sentences
Thursday - parents/guardians give a pre-test
Thank you,
Mrs. Hanson