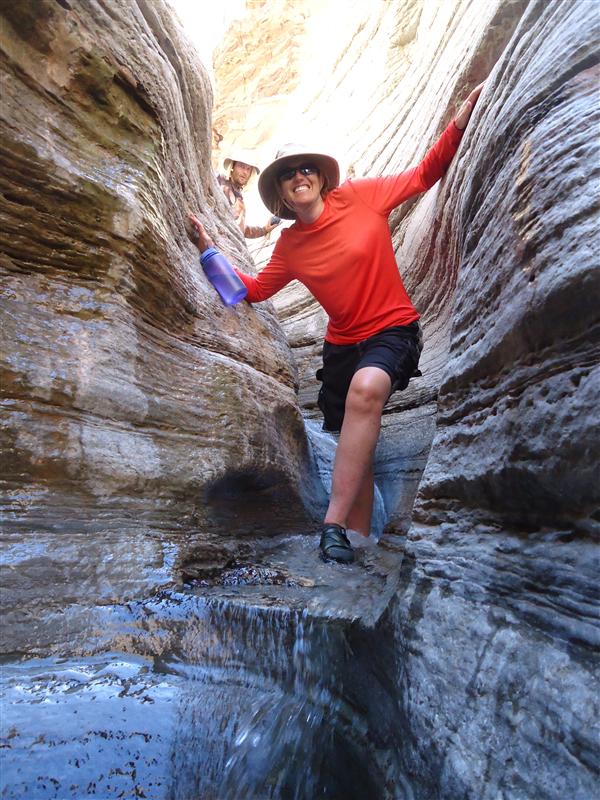 Phone: (928) 773-8200 x 6493
Email:
Degrees and Certifications:
B.S. Physical Science & Secondary Education (Northern Arizona University)Master of Arts in Science Teaching (Northern Arizona University) I've been honored with a number of teaching awards in my career, including Arizona High School Science Teacher of the Year, 2014 Arizona Teacher of the Year Finalist, and the 2018 Viola Award for Excellence in Science Teaching!
Miss

Christine Sapio

I'm a very high-energy, fun-loving teacher who loves to make my class exciting and unpredictable. I believe my students learn best when they are involved and excited about what we are learning in class. Physics is a science that should be experienced, not just taught. Therefore I make my class as hands-on and interactive as possible. You never know what's going to happen next in Physics!

In addition to teaching science here at Coco, I coach the award-winning CHS Robotics Team known as "The CocoNuts." My students mentor younger students at the elementary and middle schools and run FIRST Robotics events for elementary, middle & high school students. FIRST Robotics is an exciting, real-world "sport for the mind" that allows students to learn science and engineering first hand in an exciting competition format. I'm proud to say that the CocoNuts have made it to the FIRST World Championship every year we've been a team! GO NUTS!

I have lots of hobbies that I enjoy including martial arts, hiking, whitewater rafting, camping, rock climbing, stargazing, singing and traveling to exciting places. I've recently traveled to Europe, Hawaii, the Salmon River in Idaho, and spent nearly 3 weeks rafting the Grand Canyon! I also flew to Florida twice to see the final launch of the Space Shuttle Discovery.


I know we're going to have a PHABULOUS year in PHYSICS!