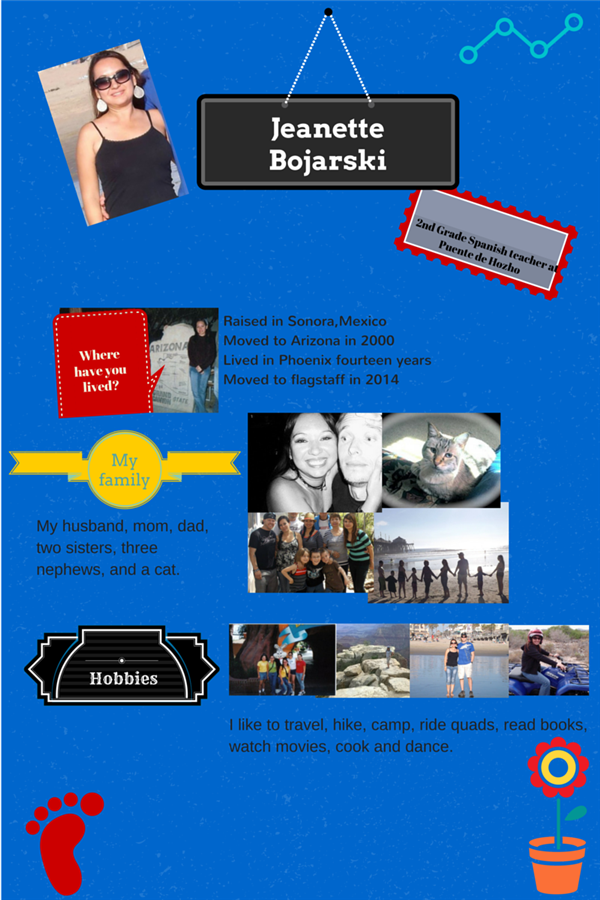 Phone:
Email:
Degrees and Certifications:
Who is your teacher?

Mrs. Bojarski was born in Tucson, Arizona on May 24th. She was raised in Guaymas, Sonora, México. She speaks both English and Spanish. She is a graduate from the Universidad de Sonora. She has a B.A in English Language Teaching and a minor in Bilingual education. She finished her Montessori Professional Development in 2019. She lived in Phoenix for 14 years and moved to Flagstaff in 2014. She started teaching in the year 2000. She has experience teaching students in grades K-4. She loves her family and is passionate about teaching.