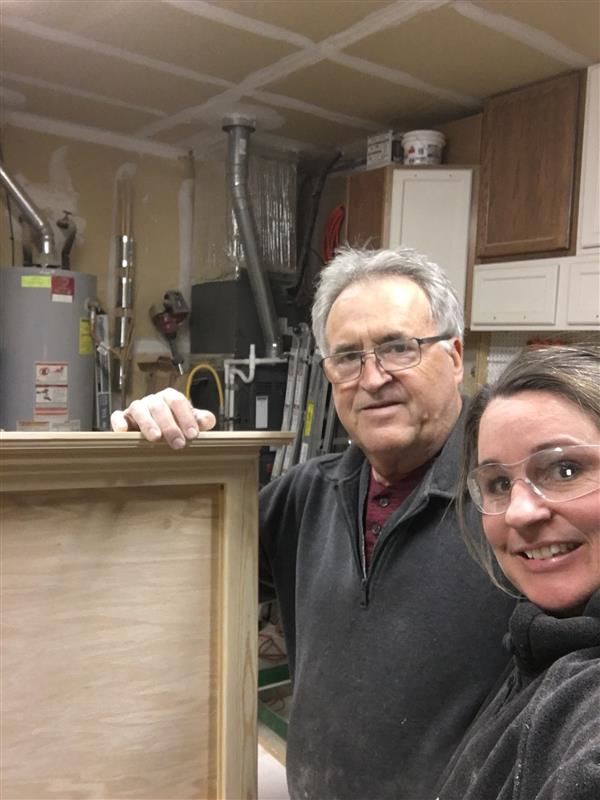 Phone:
Email:
Degrees and Certifications:
MAKE SOMETHING

LEARNING WOOD WORKING REMOTELY:

AUGUST 2020

I'm sure your child is looking at their schedule and wondering what wood working will look like this quarter. When we shut down in March we had to make due with what we had on hand and I wasn't able to provide any type of wood working project for students, but I really wanted to! Now I've had more time to gear up for the start of school, I think we are actually going to have a ton of fun this quarter.

My plan this quarter is to provide a kit each week that includes precut wood, nails, glue, instructions and a video of how to complete each project. Students will need to use a hammer or screwdriver to complete most projects. They will not need to use saws or power tools. Each day there will be a lesson assignment for students to gain deeper knowledge on the production of the kits, they will need to logon to Zoom daily so I can take attendance and explain the day. After 20 minutes or so they will be working independently on their project. I will be available on zoom and via phone anytime they need help. They will have an exit ticket to complete each day. On Fridays we will "Show and Tell" our projects on Zoom. Each student will write up a reflection on their project and submit a portfolio of what they made. I'll show them how to do all of this! I'll also make a slide show of projects so parents can see what their students classmates are making.

Right now the plan for the school is to have a pickup time on Wednesday afternoons for parents to be able to pick up any hands on materials. Your student's other teachers may also be providing some materials. I'm hoping to have multiple kits available at a time so you wouldn't need to come every week.

If you'd like, please feel free to reply with your concerns or suggestions. I haven't built the kits yet, so any donations or connections would be helpful. I do know the first kit will be a Squirrel Picnic Table. So cute! I'd love to know your thoughts and your students thoughts about receiving a weekly kit. I really hope they are excited. If you don't have a hammer please let me know.

Thanks so much for choosing woods at SMS. We are going to be busy MAKING SOMETHING!