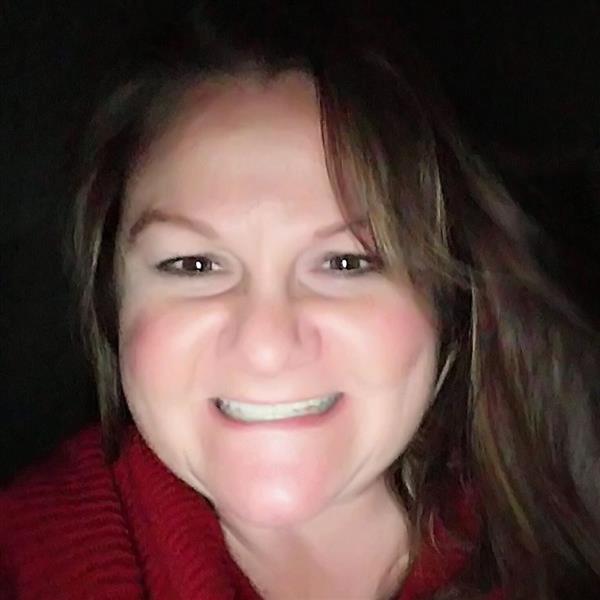 Phone: (928) 773-8200 x 6456
Email:
Degrees and Certifications:
B.A. Communication from Arizona State University Secondary Education Certification in English Language Arts,History, Government, and Economics
Ms.

Jeanette Chasan
Let Me Introduce Myself
I want to take this opportunity to tell you a little bit about myself. This is my fifth year living in Flagstaff, and I love it. Growing up in Chandler, AZ and settling in Mesa during a good portion of my adult years, we didn't have "true" seasons. The seasons down in the valley are hot, really hot, pavement melting hot, and "It's 70 degrees; let me grab my sweater" hot. What I miss most about living down in the valley are outdoor swimming pools, lifelong friends, and air conditioning. Though we don't have air conditioning here, most of the time we don't need it. With summer lows down into the 60's, I can tolerate a little bit of sweat during the day. Well, except for maybe in my classroom. What I enjoy most about Flagstaff is that the family and I love that we can walk, hike, bike, or sit outside in the summer without having heat stroke. I can give up outdoor swimming pools for that. We also enjoy the changing seasons, the summer monsoons that consist of rain rather than dust, and winters that require coats, boots and snow shovels rather than flannels and flip flops.
I am the second oldest of 5 children and have a little brother that is 15 years younger than me. My oldest son graduated last year and the other is a senior at Coconino. I have 13 nieces and nephews – 2 of them married (not each other) in the fall of 2021 - and 2 great-nephews. I just wished that they all lived closer. Our 9-year-old dog, who we've had since he was 4 months old, was named "Chewbacca" by my Star Wars addicted sons, but we call him "Chewy".
This is my sixth-year teaching and my fourth-year teaching at Coconino High School. I consider teaching my third act. I earned my Bachelor of Arts in Communication from Arizona State University (Go Sun Devils!!) back in the '90's then worked as a Financial Planning and Investment Assistant for almost 10 years before becoming a stay-at-home mom and piano teacher while my boys were little. As they got older, I got my teaching certification while I was a high school librarian in Show Low.
Though three years of my teaching experience were in the Social Studies department, and two in the English Language Arts department, this year I will be overseeing Success! which is an hourly study hall available to students. Though I thoroughly enjoy teaching both social studies and English, I am excited about the opportunity to work with students as they try to get ahead, bring up their grades, practice time management and organization, put study skills they've learned throughout the years in place, and/or free-up some after school time for extracurriculars and/or jobs. My goal for students each day is that they would take ownership of their learning and be proactive in getting help either from me, their teachers, and/or their classmates. I am here to be encouragement and support but not a babysitter. I expect them to stay on top of their assignments and work, and encourage them to be constant contact with their teachers. I am available during study hall hours as well as after school for any students who need additional assistance or tutoring specifically in the areas of English, social studies, and reading. I will also work with students who still need to pass the Civics test that is an Arizona requirement for graduation.
I look forward to getting to know your student in a more laid-back, less structured environment and hope they use this time to their advantage.
Ms. Jeanette Chasan