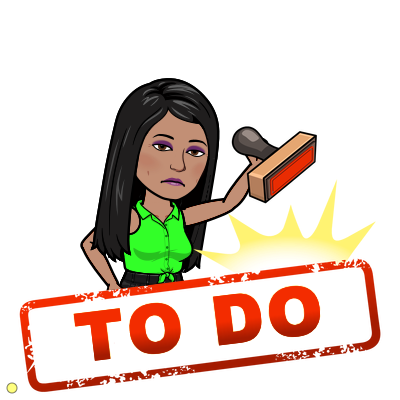 It is the last week of school!!

Hello, Lobos and Lobo Families!! Well, this is it!! The last week of school for the school year 2019-2020! None of us ever thought this year would end like this! I remember my excitement at the beginning of the year to meet all of you, my new Lobos, and to be teaching only one grade! Then come the eve of Spring Break! Who knew that would be our last time together! And now, we are at the end of the year! Well!! We have planned to get to see you all One More Time!! On

Thursday, May 21, 2020, from 11-!1:30 am

; we will have a drive-through Wave-Bye-By! Come wave bye to all of us, teachers, staff, everyone, we will also have a special treat for everyone who cruises by and says bye! Parents & Guardians, please bring your children in your vehicles and wave bye for now and say see you next year, to us!!

I am so proud of every one of you Lobos! A virus came along and changed everything! And you all just rolled with it! I know that you will always be able to do anything you put your minds to because you handled this pandemic like Champs! Know that I continue to think about each and every one of you, my Lobos, on a daily basis, and I truly wish that we were together to be doing all the end of the year fun stuff we always do! I really miss every one of you! This is not the ending I wanted, but I want all of, you, My Lobos, to know that you will always hold a special place in my heart and I want you all to know you will always be My Students and you can always come to me for help. I can not wait until I can see all of you and give you a great big air hug! I, still, miss you, guys -> TKJJOEEHLNJPMSD&J, Very, Very Much!

Don't forget to raise those Lobo ears high, and yell that Lobo Howl, loud and proud!!! Owww!! Teach someone at home our cheer!! Sending good vibrations, always!

Love, Ms. Q!
Dear Lobo Parents:

This is what will happen to everyone's things that were left at the school. We continue to follow CDC guidelines about social distancing, so the building will still be closed. Therefore, 5th grade will be the only grade that can come by to the school to pick up items. They can do this on May 22, 2020. Every other class will have their things bagged, tagged and moved on to their next grade level classroom. If you have any circumstance where you need to come and gather your child's things then just send me an email or text and we can make arrangements with Mr. Chee and you can pick up anything you need. You may also try calling the school to make arrangements. Just, please, make arrangements before you go to school. Thank you!

Report cards will be mailed out after May 22, 2020. Food services continue Mondays, Wednesdays, and Fridays from 8:30 a.m. to 12:30 p.m. at the school, for all children 18 years and younger, remind your relatives that their children do not have to attend FUSD schools to be served. Also, do not forget that you may take your children along with their devices and access the wifi at the school, this includes students in junior high and high school students. If you need more information please do not hesitate to get in touch with me!

You can click here to get to the district webpage that has current information about the pandemic. You will also find links to the Coconino County health department, the Center for Disease Control, and many other links that you may find helpful at this time. As you probably know the Navajo Nation continues to Shelter in Place as well as continuing the nightly curfew and weekend lockdowns. The Navajo Nation has also enacted the wearing of masks while in public, so please, pay attention to and keep following all tribal, state, and federal directions to keep you and your family safe.

Continue to stay healthy and active, now that the weather is getting warm! If you have any work that you want me to see please, send it my way. I will totally take pictures sent to my phone if that is the only way you can send me any! I miss seeing my student's work! Feel free to email me at dquamahongnewa@fusd1.org or text/call me at (928)421-2352 with any questions or concerns. This is officially the last week of school!! Remember the new last day of school is now May 22, 2020.

Take care family! Ms. Q