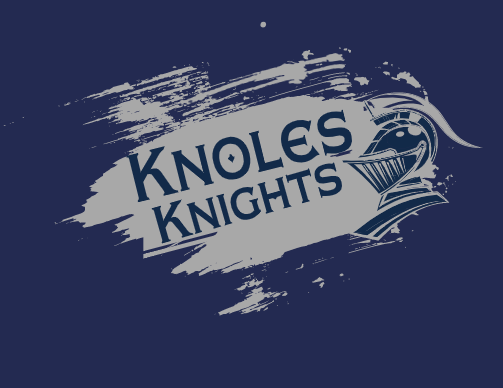 Phone:
Email:
Degrees and Certifications:
KNOLES PTO

Knoles PTO is a non-profit, volunteer organization of parents, teachers, and school staff who want our children to be successful in all they do. We promote open communication between parents and school administrators and encourage parents to become involved in the school community.

What's a PTO without parent involvement? We want you to meet teachers and staff that your child interacts with at school. We want you to understand how the school operates, discuss questions about your child's education, and share opinions on improving the educational experience. We want to empower you to become involved and help make Knoles great for all our students for many years to come.

The PTO provides financial support to the school and teachers. Through fundraising we can help purchase educational and recreational materials, reduce teacher and parent expenses, and host festive events to celebrate our school community. Our money stays at our school! In 2019-20 we began raising funds to replace old playground equipment with inclusive, modern play structures, raising $18,000! We will continue these efforts through December of 2020, shooting for our goal of $35,000.

While Knoles is in remote learning, we will find a new way to share information for your feedback. We use Facebook and email for communicating with our families. We hope you will get on our PTO Mailing list. Just email: knolespto@gmail.com. You can ask to be removed at any time, no questions asked.

All the PTO Board members are working hard to ensure a great school year for our families, teachers, and staff. We look forward to meeting you!

Marge Ullmann, PTO President 2019-2021

Janelle Brookshire, Treasurer

Kyle Ayrey, Secretary

Vicki Adney, Community Relations

Click Here to see our Facebook Page
Discount Cards are now available for sale, $10 per card for hundreds of dollars in savings!

This year Knoles PTO has partnered with Marshall PTO to make a great card with new merchants. A special event will be announced for the school with the most sales. A Fratelli's pizza party will be the prize for the class with the most sales. And a remote control off-road vehicle will be the prize for the student with the most sales.

Prizes this year will also include a raffle. For every five cards sold, a student may enter their name into a raffle for one of seven great prizes.

Sales forms are attached here, posted on PTO Facebook, and are available from the school office. Sales forms must be turned in with payment to the school office during business hours, 8am-3pm, by September 28.

For more information check out our Facebook posts or contact

knolespto@gmail.com

with any questions.
Playground note cards are now on sale at the Knoles front office. A bundle of 10 unique cards (one for each of the winning student art contest entries) is $25. Stop by Monday - Friday, 8am-3pm.

All proceeds go toward playground improvement. These make great gifts so make sure you get a couple bundles!

Payment by cash (exact change) or check (payable to Knoles PTO) is accepted.

Thank you for your support!