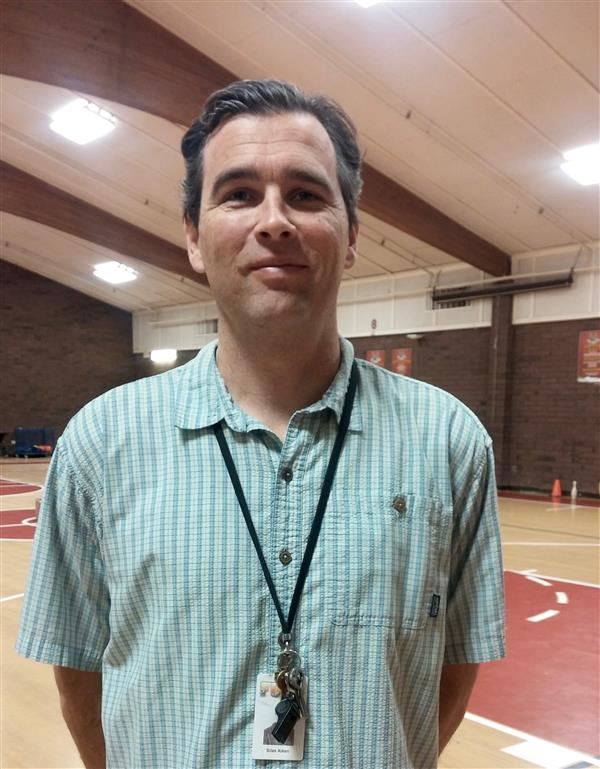 Phone:
Email:
Degrees and Certifications:
Silas Aiken

Welcome To P.E. at Knoles!

Fun facts about Mr. Aiken :

I grew up inside Grand Canyon National Park.

I am happily married with three boys—Talbot, Arlo, and Pearce.

I want to be a farmer in my next life.
My Classroom philosophy
Kids need to have fun while in P.E. so that they will be motivated to exercise on their own.
My Discipline Plan
1. Quiet Warning
2. Time out
3. Time out for the rest of the class period.
4. Removal of privileges.
You are invited!
Parents have an open invitation to come and do P.E. with your student!
Top 5 ways Parents can help:
1. Send students to school with athletic shoes on PE days.
2. When sending food to school for birthdays, snacks ect. consider doing a healthy option like veggie tray, fresh fruit, or dried fruit.
3. Encourage healthy eating at home.
4. Exercise with your student. 60 min. per day.
5. Be a good example of health and wellness for your child.
When Do I have P.E.?
Monday: Stoner,Friend, Uno, Dempsey, Burns, Dubel
Tuesday: Hayes, Davis, Reynolds, Brown, Chapman, Hustead
Wednesday:Beerling, Parent, Malkhassian, Newgard, Carruthers, MaClean
Thursday: Coe, Davidson, Bennett, Taylor/Doren, Borunda, Rucker
Class Structure
Every 35 min. P.E. session should be broken down into four parts:
1. Into activity
2. Fitness Session
3. Lesson Activity
4. Game
*Contact me at SAiken@fusd1.org if you have any questions!