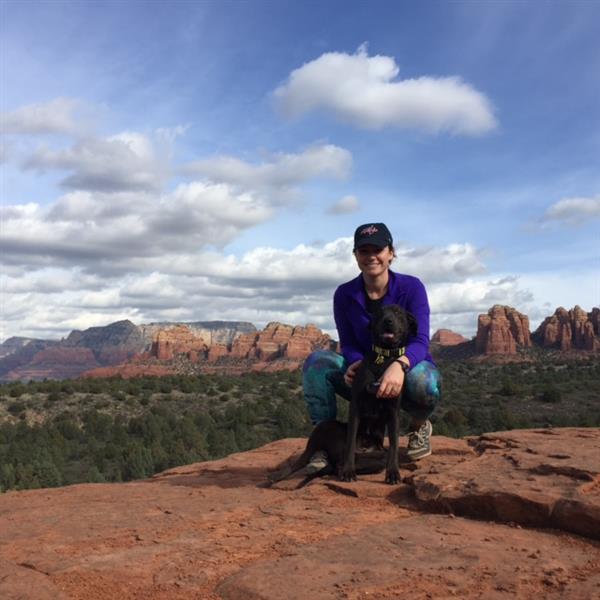 Phone:
Email:
Degrees and Certifications:
Mrs.

Gretchen Goodley

Update during school closures:

1) I miss you all and am thinking of you and your families during this unprecedented time. Please send me e-mails to stay in touch and share stories of your quarantined adventures :)

2) Please refer to Google Classroom for both Biology and Engineering. Assignments are scheduled to be kicked out to you on 3/24 at 7:40 am. Grades cannot yet be assigned for these projects, but feedback will be provided.

3) Office Hours: 8 - 10 am; 2 - 4 pm each week day (This means I'll be glued to my computer during these times in order to answer your questions ASAP).

Hello!

First things first - it is a true pleasure to be working as the 8th grade MIT-e teacher here at Sinagua Middle School! This is my 5th year as a teacher after having graduated from Frostburg State University with an MAT degree in the spring of 2015. For the 6 years prior to my student teaching, I was a BS/MS student in Environmental Biology where I taught several undergraduate lab courses at the University of Maryland - and here is where my true allegiance lies. Go Terps!

As a recent transplant to the state of Arizona from Maryland (where I was born and raised), I am still in the honeymoon phase and will probably continue to be with all the great outdoor activities available. In my spare time I love to ride my horse Lucky, hike the local trails with my husband and dog, and explore downtown Flagstaff. I enjoy playing piano and ReadySetSpaghetti.

Please feel free to send me a message with any questions or comments you have about this upcoming year. I am so looking forward to this adventure! If you'd like to visit my website for updates on homework, schedules, quizzes, etc., just click here:

Mrs. Goodley's Science and Engineering Class

Textbook link: https://docs.google.com/a/fusd1.org/document/d/1Qxk8PpQqTogkIumOsIaAV0L8_1B6o0TMFFjQfRRg3Po/edit?usp=sharing

Use your FUSD login to access the hyperlink to your book.