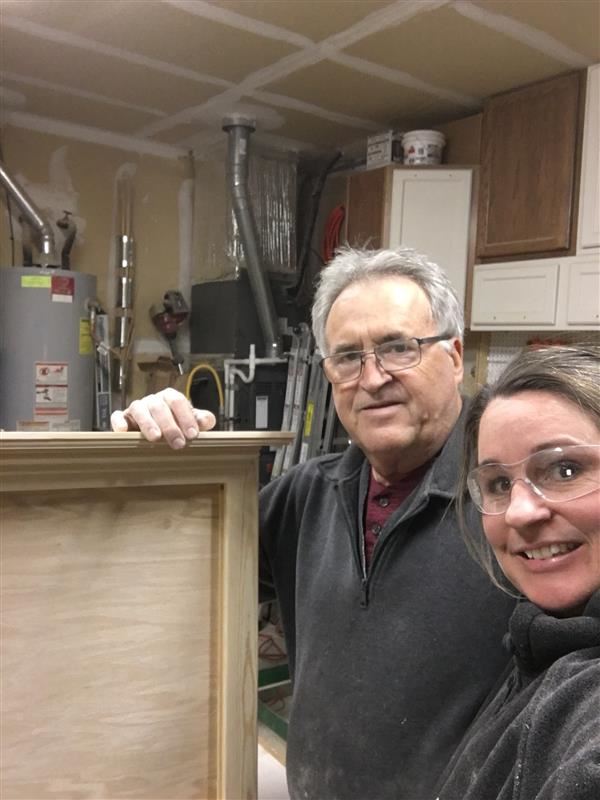 Phone:
Email:
Degrees and Certifications:
BA NAU
Mrs.

Amy Dries

Welcome to Sinagua Middle School Woodshop! As a life-long learner of all things crafty and wood-related, I am excited to join my students in a short exploration of all that our wood shop has to offer. We are extremely fortunate to have the best middle school woodshop in the state, possibly one of the best in the country. Our hand tools, workbenches, power tools, and specialized tools were once part of Sinagua High School which had an award-winning program under the direction of Eddie Campos. He has left his mark on the program and others that have followed have also added to the organization and structure of the shop. It is an inspiring space, as your students will soon learn.

The objectives for the class will focus on learning shop safety, design, vocabulary, tool use (both hand tools and a select number of power tools) and of course, building projects. My first year teaching woods was 2017-2018, I learned a lot about organization, finding free wood, and how to keep all my builders busy. Mostly I learned that it is so fun building projects with middle schoolers. Their enthusiasm for hands-on projects is endless and they have amazing skills. I have the most fun teaching job at Sinagua!

I look forward to the 18 weeks I will spend with your 6th, 7th or 8th grader. Please let me know know if you have any questions or concerns and be sure to ask your child what they learned in wood shop today!

In this photo, my dad and I are building a Christmas gift for my daughter. Growing up my Christmas presents were often home-made piggy banks or shelves for my room. More often than not, my gifts were pieces of oak or cedar that would eventually turn into a cedar chest or display case. I learned early on that excitement was expected at both the possibility of a project and the completed item. Get ready, we have lots of lumber just waiting to be sawed and sanded!