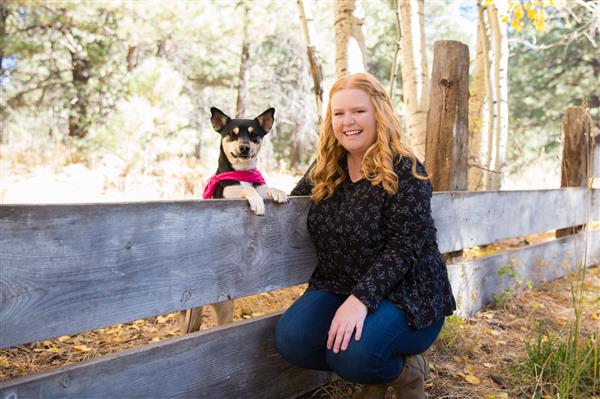 Phone: 928-527-6818
Email:
Degrees and Certifications:
BS Secondary Education English - Northern Arizona University University Certificate Linguistics - Northern Arizona University ESL (English as Second Language) Endorsement - Arizona SEI (Structured English Immersion) Endorsement - Arizona
Ms.

Kelly Zimmer

COVID-19 CLOSURE ONLINE WORK:

Hello, during the school closure, all student work will be done on Google Classroom. Every student has already been invited, if the guardian wants access to see what their student is working on, please email me at kzimmer@fusd1.org and I will invite you as a guardian in the class. Many of the assignments will need use of the online text book, Pearson My Perspectives. To access this, students need to go to the website: tinyurl.com/fusdpearson. Once there, their login is their student ID and their password is their initials capatilized with their full date of birth. Example . . . ID: 6001234 , Password: KZ06/04/2006.

*If your child does not have access to internet but you have cellular data, please email me and then I will call you to help with a plan for them to learn without digital access.

If you have ANY questions, please email me at kzimmer@fusd1.org. I will respond to emails from 9 am to 4 pm, Monday through Friday. Please stay safe and use methods of social distancing. I miss all my students so much and can't wait to have them back in the classroom. Thank you for all that you do for your child's education.

Howdy everyone!

My name is Ms. Zimmer and I am one of the 8th grade English teachers here at Sinagua! I absolutely love working with Middle Schoolers because of their energy and humor. This is my second-year teaching at Sinagua, previously teaching PdH English & Math; and I am very excited for what is to come! Teaching is my passion and I want to guide my students to a love of education.

I want to let you know a little bit about myself. I got a degree in Secondary Education with an emphasis in English and Linguistics from Northern Arizona University. This is my sixth year living in Flagstaff, Arizona and originally from Tempe, Arizona. My hobbies include reading, photography, watching RomComs, hiking, rescuing animals, and spending time with my family (which includes my partner, Kyle; my dog, Scarlett; and my two cats, Curve and Angel. I am always out and about in Flagstaff so if you see me, give me a wave!

Required Materials for my classroom:

Composition book, folder, pencils, erasers, pens, highlighters, scissors, and a positive outlook!

Helpful Materials to donate:

Kleenex, loose-leaf paper, pencils, pens, erasers, markers, highlighters, hand-sanitizer, flash cards, post-its, permanent markers, or anything you can donate.