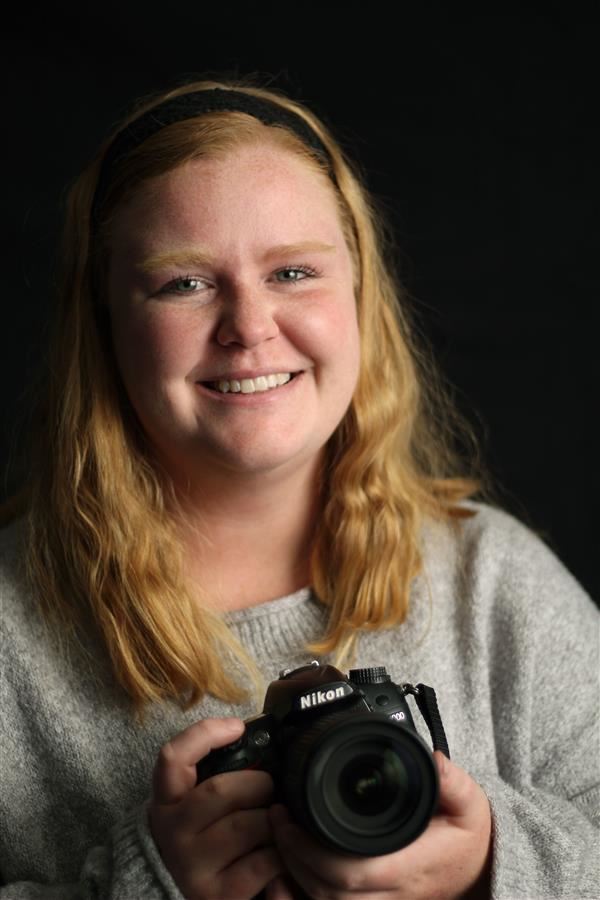 Phone: 928-527-6818
Email:
Degrees and Certifications:
BS Secondary Education English - Northern Arizona University University Certificate Linguistics - Northern Arizona University CTE Industrial & Emerging Tech. K-12 Professional Secondary English, 6-12 ESL (English as Second Language) Endorsement - Arizona SEI (Structured English Immersion) Endorsement - Arizona
Mrs.

Kelly Marquez

Hello!

My name is Mrs. Marquez but some of you know me as Ms. Zimmer.

I want to let you know a little bit about myself. This is my eighth year living in Flagstaff, Arizona and originally from Tempe, Arizona. My hobbies include reading, photography, watching RomComs, hiking, rescuing animals, and spending time with my family (which includes my husband, Kyle; my dogs, Scarlett and Duke; and my two cats, Curve and Angel. I am always out and about in Flagstaff so if you see me, give me a wave!

This is my first year at Coconino High School and I was originally at Sinagua Middle School for three years. I have decided to follow my dream and pursue teaching Photography, Photojournalism, and Yearbook. I fell in love with photojournalism in high school where I was Photo Editor of my school's yearbook and newspaper. After high school, while I was at NAU, I started my own photography business and was featured in the New York Times. My goal in this position is to help students fall in love with photography, or journalism, and to help them find their niche in high school; which hopefully will help them understand what career to go into. Can't wait to see you all thrive! #PantherPride

Required Materials for my classroom:

Notebook, folder, pencils, and pens. Recommedation but not required: Flash Drive.

Helpful Materials to donate:

Kleenex, loose-leaf paper, pencils, pens, markers, hand-sanitizer, post-its, permanent markers, or anything you can donate.