Ms. Clasen, Art Specialist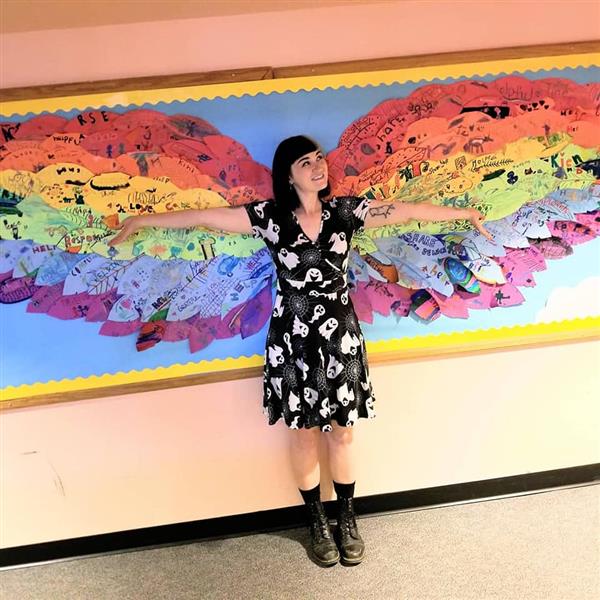 Hello and welcome to the art room!

I am excited to share my love for the arts with my students. The art curriculum I have developed follows the Arizona Visual Art Standards and the National Visual Arts Standards. The art lessons will follow the four key standards of connecting, creating, presenting, and responding. In the art room this year we will discover history through art as the basis for the school year units. Art is universal and so I believe that the artists and cultures art class focuses on should reflect that.

In my spare time I enjoy traveling, going to museums and, of course, making art!
Every student matters, every moment counts.

Every student's voice matters. Art allows childern to speak from their own experiences and to grow empathy for others.