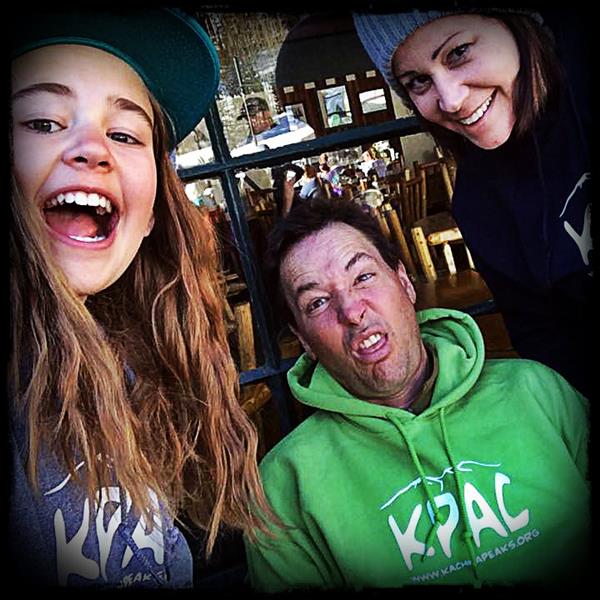 Phone: 928-773-4120 x2640
Email:
Degrees and Certifications:
BA journalism (ASU) MEd educational leadership (NAU)
Mr.

Coe

Parents and care-givers, FOR COVID-19 SCHOOL CLOSURE INFORMATION AND LINKS TO ONLINE LEARNING ACTIVITIES, please visit our class blog, www.coesclass.com.

---

Welcome to Mr. Coe's fifth grade class and the 2019-2020 school year.

Perhaps you're wondering, who is this JohnCoe guy? Well, first and foremost, I'm Lisa's husband and Bekah's daddy. Lisa and I have been married for almost 23 years and we still love each other a lot. Bekah is 14.5 years old and she's a freshman at Flagstaff High School this year. We love her a lot, too. We've got three pets, two dogs and a cat, all foundlings, which means we rescued them, but really they rescued us, ya know. Their names are Nellie, Skädi, and Oliver.

When I'm not at work, I like to ride mountain bikes in the woods. And in the wintertime, I love to ski at Snowbowl. I read books a lot, and I write words sometimes, too. A long, long time ago I went to college to be a writer. I have a bachelors degree in journalism from Arizona State University and have written for lots of newspapers, magazines, websites, and on my own blog a bunch over the years. I also have a masters degree in educational leadership which I got a few years ago at NAU.

I'm almost 53 years old. This is my second year teaching at Knoles, but it's my 27th year working for the Flagstaff Unified School District. For 18 years, beginning in 1993, I taught fourth and fifth grades at Christensen and Marshall. In 2011, I got asked to be the principal at Marshall Magnet School. I ended up doing that for seven years, and it was okay, but while I was a principal I always missed being a teacher, so I went back to being a teacher in 2018.

I'm super happy to be back teaching fifth grade at Knoles again this year!