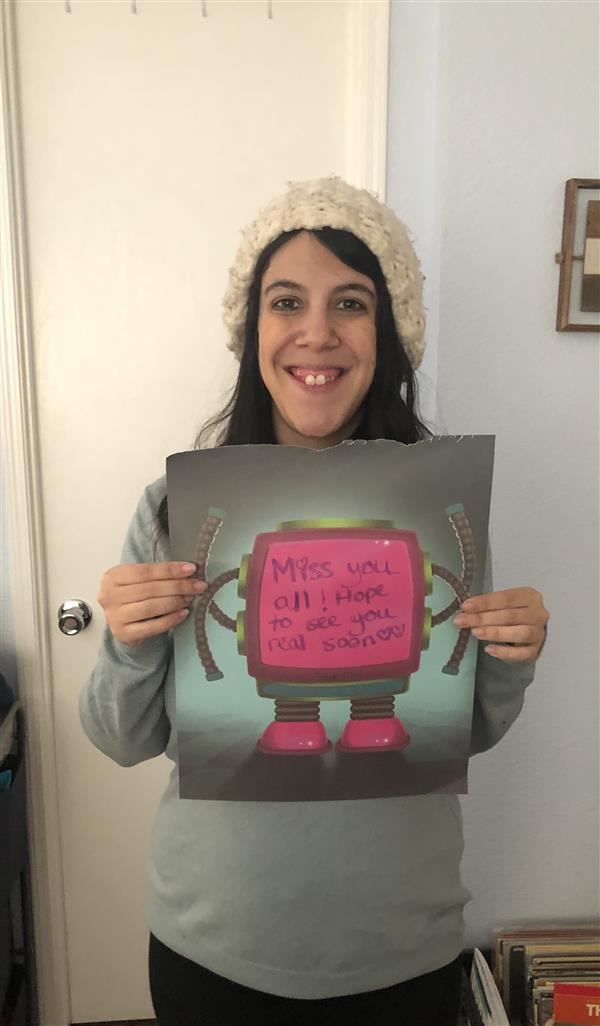 Phone: 928-773-4150
Email:
Degrees and Certifications:
Master's in Special Education Certification in Applied Behavior Analysis
Ms.

Brittany Messina

Hello all! My name is Brittany Messina and I am the K-3 behavior support teacher at Cromer. I moved to Arizona 5 years ago from New York where I got a job as a special education teacher in Scottsdale. For the past 4 years, I have worked as a behavior therapist and for the past 2 years as a special education teacher at Cromer. I really have a passion working with students and engaging them in fun activities that they can use in their every day lives. I look forward to working with you and your children this year!
Resources during School Closures

Here are some resources that you can use with your children while schools have been closed and to keep them busy at home. Please feel free to reach out to me if you have any questions! Let your children know how much I miss them and hope to see them again soon!

Science:

The San Diego Zoo has a website just for kids with amazing videos, activities, and games. Enjoy the tour! https://kids.sandiegozoo.org/

✅Tour Yellowstone National Park!
https://www.nps.gov/…/lea…/photosmultimedia/virtualtours.htm

✅Explore the surface of Mars on the Curiosity Rover.
https://accessmars.withgoogle.com/

✅This Canadian site FarmFood 360 offers 11 Virtual Tours of farms from minks, pigs, and cows, to apples and eggs. https://www.farmfood360.ca/

Geography and animals
https://kids.nationalgeographic.com/

Hands on Elem science videos https://www.backpacksciences.com/science-simplified

✅Hands on Elem science videos https://www.backpacksciences.com/science-simplified

K-5th Science lessons https://mysteryscience.com/

Reading and Phonics Skills

Math and Reading games https://www.funbrain.com/

✅Phonics skills https://www.starfall.com/h/

Math and reading games https://www.abcya.com/

✅Math and language games https://www.arcademics.com/

Games to get "into the book" https://reading.ecb.org/

Play with fave show characters and learn too https://pbskids.org/

Fave kids books read by famous people https://www.storylineonline.net/

Math

Science, Math, Social Studies https://www.ck12.org/student/

Elem Math through 6th grade https://boddlelearning.com/

Math and reading games https://www.abcya.com/

✅Math and language games https://www.arcademics.com/

Math practice from counting to algebra and geometry http://www.mathscore.com/

✅Math and Reading games https://www.funbrain.com/

Specials

Please check out the specials teachers individual pages for resources and any updates!

Mr. Davis, Music: Davis, O / About Me

Mrs. Fishel, Art: Fishel, E / Overview

Mr. Esker, P.E.: https://www.fusd1.org/Domain/2372