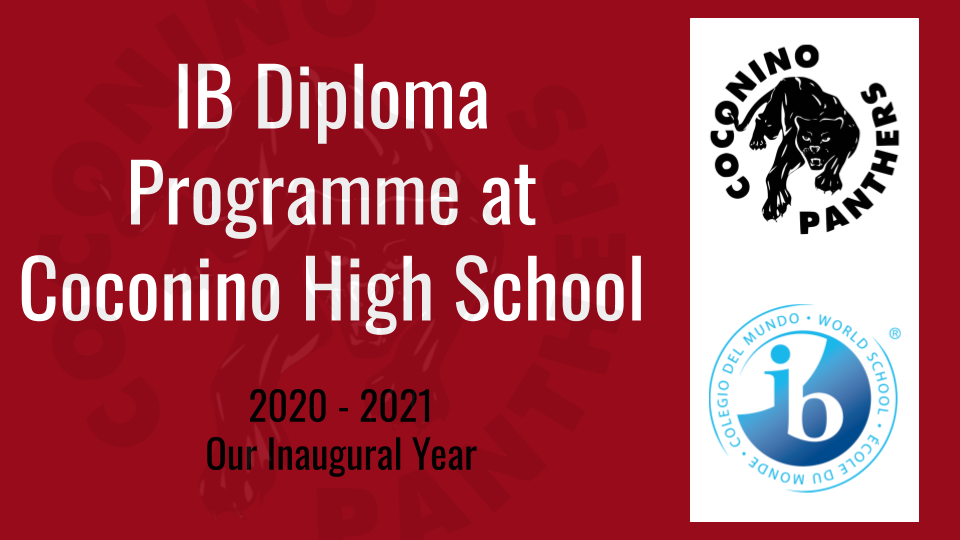 International Baccalaureate (IB) at Coconino High School
The International Baccalaureate Organization is a non-profit educational foundation based in Switzerland, that offers the International Baccalaureate (IB) Diploma Program for students in the final two years of high school. The IBO provides curriculum and assessment development, teacher training and information seminars, electronic, and other services to over 5000 participating schools in more than 140 countries. Coconino High School received its IB Authorization in April 2020.

The International Baccalaureate Diploma Program is a comprehensive and rigorous liberal arts curriculum, leading to examinations in the junior and senior years. It is designed for the dedicated student wishing to explore an interdisciplinary approach to their education. Join our program in 2020-2021 as CHS celebrates its inaugural year offering the IB Diploma Program in the Flagstaff community.
International Baccalaureate Organisation Brochures and Important Links
International Baccalaureate Organisation

The IB Diploma Programme Brochure

10 Reasons Why - IB Diploma Programme