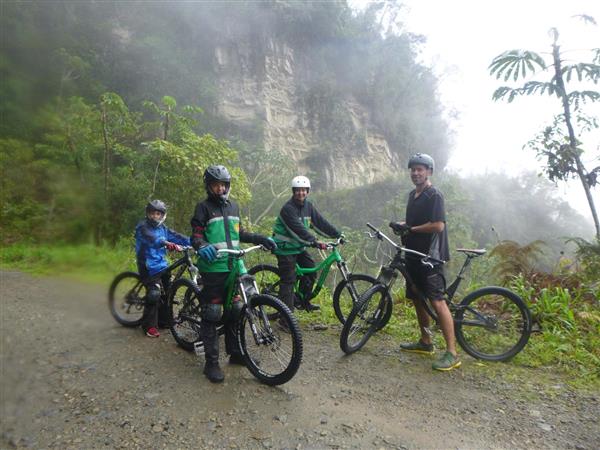 Phone: (928) 773-6490
Email:
Degrees and Certifications:
Bachelors of Arts in Anthropology from NAU, Masters in Teaching from WNMU.
Mr.

Miguel Fernandez

Welcome to Miguel Fernandez's Earth science and Biology teacher webpage! (I yelled this in my head) I have been teaching for going on 16 years now. I started my teaching carrier in Tohatchi, in the Navajo nation at the base of the Lukachukai montain range (chief Manuelito's strong-hold, look him up, he was an amazing and inspirational man). After teaching in Tohatchi for four years while working on my masters degree in education at WNMU, I moved back to Flagstaff, AZ where I started working part-time at the Back-on track program at the local detetion center for teens, I was also working for a land-use lawyer at the time doing research for him. Eventually a was given and opportunity to at project New-Start (now Summit High) and worked there as the Science, Algebra, P.E. and Gardening teacher at varouis times through out my stay there. Recently I just got back from teaching abroad in Santa Cruz, Bolivia for two years. I loved my time traveling and working in South America but I am glad to be back and I look forward to meeting all of you!
4th Quarter Assignments and Grading Policy

Hello from the Fernandez family, I hope that all of you are doing well. The new grading policy is as follows; your current 3rd quarter grades will stand as is, if you choose do nothing from here on out. If you would like to improve your grade/s for the year than you may do the online assignments (google classroom) that I will offer each week starting Monday the 6th. The assignments from here on out will be extra-credit that can improve your current grades. I am still unclear on the amount of extra credit that will be assigned per lesson? When I have decided the amount of extra-credit I will post this on my webpage as well as on google classroom.

I will be entering late work and reviewing assignments completed before we left for springbreak over for the rest of the current week 4/1/20-4/3/20. Your grade may change based on late assignments etc.