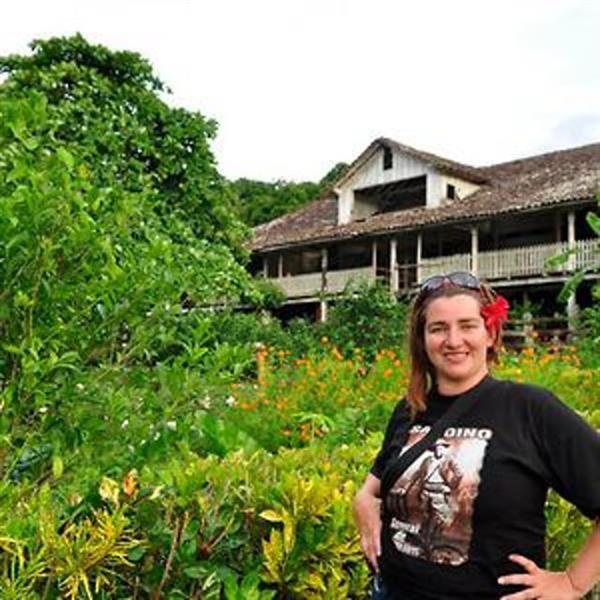 Phone: (928) 421-1286
Email:
Degrees and Certifications:
+Certified: Art, English, Social Studies, ELD +Masters in EPFA: Leadership in Ecology, Culture, and Learning--PSU +Masters in Teaching :Curriculum and Instruction: Social Studies & At-Risk Youth-PSU +Bachelors in History/ Minor in Art & Television Broadcasting-- NMSU ++Certification in Permaculture Design-- Portland State University under Tobey Hemingway (Whom we deeply miss) --author of "Gaia's Garden: A Guide to Home-Scale Permaculture
Ms.

Taylor-Habib

Welcome to Social Studies Grade 8 &

Art & Design: Grade 7

Link for Parent/Teacher Conferences 10/28 Code: 510887 Meeting Code 986 1935 2039

You may have to copy this and put it into a new browser

https://fusd1-org.zoom.us/j/98619352039?pwd=MmF1WVo3QmFHWG1iT0t1K3djTDZjdz09

Contact :
Email: rtaylor-habib@fusd1.org

Office Hours: 2:20 - 2:50 and by appointment

Available online 7:25-3 Daily (lunch 12-12:30)--but can meet at lunch with appointment

Art Tutoring Mondays 2:20-3

Social Studies Tutoring Tuesdays 2:20-3 (same link) https://fusd1-org.zoom.us/j/99251106963
Social Studies :
New Link: FOR ALL SOCIAL STUDIES CLASSES
You must be logged into the Zoom Link & Student Vue to Enter
https://fusd1-org.zoom.us/j/93773880385
Social Studies: Curriculum
See our Canvas page, we will be studying for the Civics Exam using iCivics, Flocabulary, Kahoot, and Newsela!
Art:
Zoom Link: https://fusd1-org.zoom.us/j/99251106963
(No code--you must be logged into Zoom app and Student Vue to Enter)
Welcome to 7th Grade Art: Reaching the Aims of Design!
In this class you will learn to discover how to use the path of inquiry and your own artistic ideas and artistic decisions.
You will learn to believe in your own ability to think creatively and try new things. You will be shocked and surprised to learn how talented you really are, or maybe you already know.
You will start to think about what you can do with art and design to change my world and your life. In order to do this you will need to solve visual design problems with feasible design ideas. Which you explain and justify to your audience!