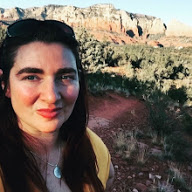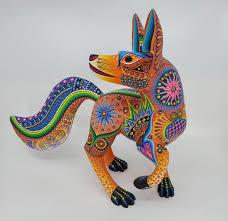 Phone:
Email:
Degrees and Certifications:
+Certified: Art, English, Social Studies, ELD +Masters in EPFA: Leadership in Ecology, Culture, and Learning--PSU +Masters in Teaching :Curriculum and Instruction: Social Studies & At-Risk Youth-PSU +Bachelors in History/ Minor in Art & Television Broadcasting-- NMSU ++Certification in Permaculture Design-- Portland State University under Tobey Hemingway (Whom we deeply miss) --author of "Gaia's Garden: A Guide to Home-Scale Permaculture
Ms.

Taylor-Habib

WELCOME

Welcome to NJHS, Social Studies and English Grade 8 2021

&

Gallery Walk from Art & Design: Grade 6

WELCOME -- To Conferences

Zoom Link All Classes

Topic: Ms. Taylor-Habib's All Classes, Back to School, & NJHS Link
Time: This is a recurring meeting Meet anytime

Join Zoom Meeting
https://fusd1-org.zoom.us/j/97704401696

Meeting ID: 977 0440 1696
One tap mobile
+16699006833,,97704401696# US (San Jose)

Conferences Link

Join Zoom Meeting https://fusd1-org.zoom.us/j/97704401696

More for NJHS -- See page

Contact :
Email: rtaylor-habib@fusd1.org

Office Hours: 2:20 - 2:50 and by appointment

Available online 7:25-3 Daily (lunch 12-12:30)--but can meet at lunch with appointment

English and Social Studies Tutoring Tuesdays 2:30-3 -- IN Person in the Library -- English teachers are rotating
Language and Literacy (English )
Creating journals and grammar notebooks

Starting a poetry unit with Dr. Seuss and Flocabulary Hip Hop

Reading the Outsiders

Looking at the Holocaust reading Night and Anne Frank

Reading Flowers for Algernon and studying Human Intelligence, Growth Mindset, and A.I. --Watch out for Robots!

Looking at Current Events using Newsela and learning to write and educated arguement paper using claim and evidence.

Having fun
Ind & Societies-- Soc.Stud--See our Canvas page
S1:
We will be studying for the Civics Exam looking at the US Constitution, its formation and government using iCivics, Flocabulary, Kahoot, and Newsela!
S2: Topics

A look at regional history --Dust Bowl/ Navajo Livestock Reduction/Hoover Dam

Harlem Renaissance and The Roaring 20's

Foundations of Economics -- Personal Finance--Great Depression/WWII

Rise of Facism--WWII

Human Rights--Civil Rights

Vietnam/Cold War
Globalization

Contemporary Modern U.S History



The Big Picture Takeaways you will gain from this class:
History is a story composed from multiple perspectives based on facts and evidence.
History is a discipline driven by inquiry and questions.

It is important to study the past to avoid making the same mistakes of others in the past.

The U.S. Constitution and Bill of Rights give us the rights as citizens to make educated decisions in our lives, but with rights come responsibilities.

The United States is a mixture of various cultures, ethnicities and ideas that form an strong nation of people who are dedicated and self reliant citizens working together as a nation.