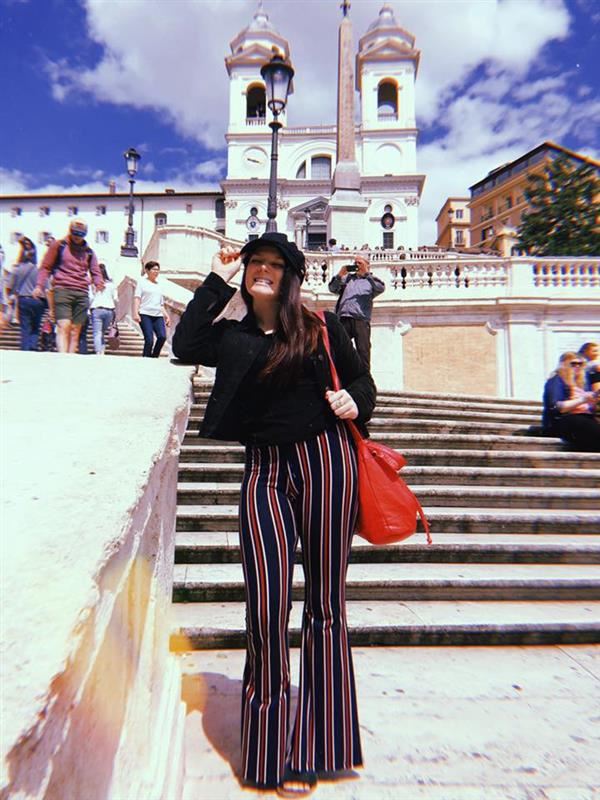 Phone: 928-527-5500(ext.6832)
Email:
Degrees and Certifications:
Ms.

Dillon

ZOOM LINKS:

PATHWAYS: https://fusd1-org.zoom.us/j/94970100715

8TH HOUR SOCIAL STUDIES: https://fusd1-org.zoom.us/j/92923812096

9TH HOUR SOCIAL STUDIES: https://fusd1-org.zoom.us/j/94251469439

TUTORING: https://fusd1-org.zoom.us/j/99605700017

My name is Ms. Dillon and I will be your 7th grade Social Studies teacher! I am so excited to meet all of you in person eventually, but in the meantime, meeting virtually will have to do. I was born in Houston, Texas but moved to the San Diego area about 15 years ago. I moved to Flagstaff back in 2014 to pursue my education at NAU. I graduated from NAU with a degree in History and Social Studies. When I'm not teaching, I enjoy hanging out with my friends, reading, exercising, traveling and watching Netflix! As you can see from our homepage and our classroom video tour, I love Harry Potter! My favorite show is Stranger Things and I can't wait until the new season comes out! Do you all think Hopper is still alive?! I love listening to music as well and I enjoy a lot of different genres. When we are back in the classroom I will make sure to play music for you all while we work. As I mentioned before, I really love traveling, and have been lucky enough to have visited some very cool places! I most recently visited London, but I have traveled to Australia and Italy as well. I hope to travel to Ireland next!

I know the start of this year is not what we were expecting or hoping for. I understand that learning on an online platform is difficult and that is why I hope to make this online classroom as user friendly and easy to navigate around as possible. If at any time you are really struggling or need to talk to me about something, please send me an email and we can designate a time to meet virtually and resolve whatever it is that is bothering you. I am here for all of you!

Parents and guardians, I'm sure this remote learning environment is very stressful for you as well. I want you to know that I want to work with you as a TEAM to help your child and I am here for you as well! If at any time you have a concern, question, or comment, please do not hesitate to email me at cdillon@fusd1.org. I check my email many times throughout the day and it is the best way to get in contact with me. As long as your child is attending class, participating, and trying their best- they will be successful in my class. I hope to work closely with you throughtout this crazy year to ensure your child's success!