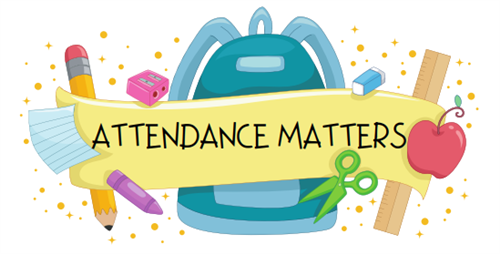 DeMiguel Elementary Attendance
Abby Kortsen, Attendance Clerk
Phone: 928.773.4009
Email: akortsen@fusd1.org

Frequently Asked Questions

What are some reasons that my student can be excused for an absence?

Sickness

Medical Appointment (Doctor, dentist, therapy, etc.)

Family Emergency

Family Vacation

Personal Reasons

I let my student's teacher know about my child being absent. Is that all I have to do?

You should not be relying on teachers to put in attendance for you—they are very busy and most likely will forget to tell the attendance clerk. You are more than welcome to let the teacher know your student will be absent but you still need to be calling the attendance line and excusing them.

My student attends DeMiguel and they are going to be gone due to sickness (for example), can they still log onto Zoom and get counted for attendance?

Unfortunately, if you chose to have your child attending DeMiguel then they need to be on campus to be considered "here."

My student was attending remotely but now wants to come back in-person (or vice versa). What should I do?

Please email nwilson@fusd1.org about your request to switch the requested method of instruction.

My student is going to be late. Do I need to call the attendance line?

Will you arrive before or after 10:15 AM? If you plan on arriving before 10:15 AM, don't worry about calling in! If you plan on arriving after 10:15 AM, you don't have to call in but keep in mind that you will receive the robo call about your child being absent.

I want to pick up my student up from school. What do I need to bring with me and what's the procedure?

You need to wear a mask and bring your ID to check out your student(s). Once you get here, you will show office staff your ID and sign them out on our Students Leaving Log clipboard.

Be aware that we cannot call a student out before you arrive to the school so be sure you arrive early and ready to wait a few minutes before your student comes to the front office.

Any other questions? Just ask!!!