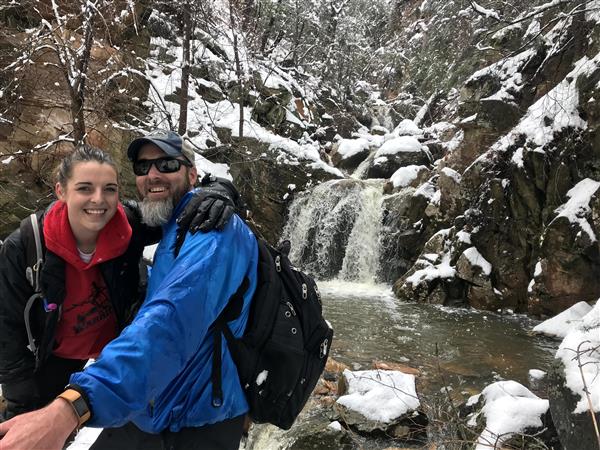 Name: David M. Tessmer
Title: CIT Engineering and Science Teacher
Email Address: dtessmer@fusd1.org
Phone number: (928) 773-8200
Class Schedule:

Period 1: CIT I Engineering

Period 2: CIT I Engineering

Period 3: CIT III Engineering

Lunch

Period 4: CIT II Engineering

Period 5: CIT II Engineering

Period 6: CIT III Engineering
Letter of Recommendation Request

If you are requesting a letter of recommendation from me, please note, you must come and ask me personally for a letter of recommendation. Recommendations take time and I need to make sure I can get it done in time (especially if I have more than one to write). After you ask me for the letter, please fill out the following survey:
Welcome to CIT Engineering! I am Mr. Tessmer and will be your teacher this year. I have been teaching high school for the past 20 years and I have taught chemistry, physics, math, and engineering. I love teaching and getting know each of my students. I am looking for a great school year with you!

I will be posting most content using Canvas. Students need to use their fusd account to access the CIT Canvas site. You can navigate to the Canvas page by going to CHS main site (https://www.fusd1.org/chs) and clicking on Canvas under the Resources tab.

Coconino Institute of Technology (CIT): This program was designed by former science and CTE teachers. As students were working on similar projects in their science classes and manufacturing class, the thought to create a program that combines the science and engineering was born. The thrust of this program is to create a unified learning experience between CTE, science, and math. This program falls under the STEM (Science, Technology, Engineering, and Mathematics) category. Pairing a CTE engineering class with a science class allows for crossover of projects and gives the students the opportunity to see theory work in real life. The CIT engineering classes are project based classes where students are given a problem (with criteria and constraints) and students use their science, math, and engineering skills to design a solution. Testing, redesigning, and communicating results will help students solidify concepts and their designs.

Another thrust of the program is to have students work in groups or teams. We try to build a family of students through team building activities and projects. Using each other as a resource and important team member is critical for success. This is not always easy but it gives students experience in problem solving and working with their peers. CIT engineering is a three year program and the students complete it as a cohort.