Return to Headlines
Sinagua and Mount Elden Middle Schools Host Future Students and Families on 1/6/2021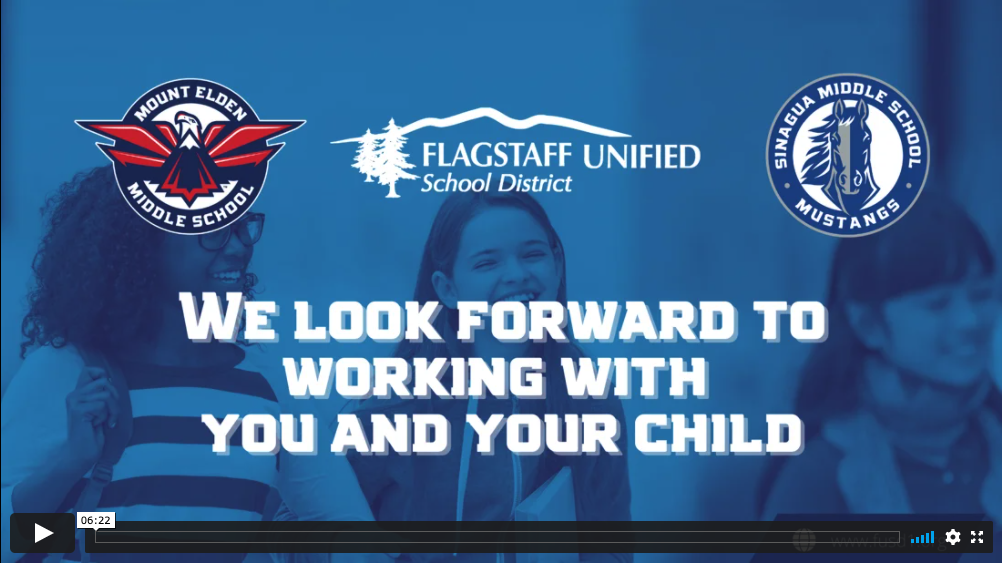 Time to Start Planning for Middle School
Registration for the 2021-2022 school year is quickly approaching and Flagstaff Unified School District middle schools want to make sure you have the information to support your child in their next step. On Wednesday, January 6 at 6:00 p.m., both principals will be holding a digital open house to answer family questions about their schools. Both schools will have an additional meeting in January for families.
JOIN THE WEDNESDAY EVENING Q&A HERE
LEARN MORE ABOUT FUSD MIDDLE SCHOOLS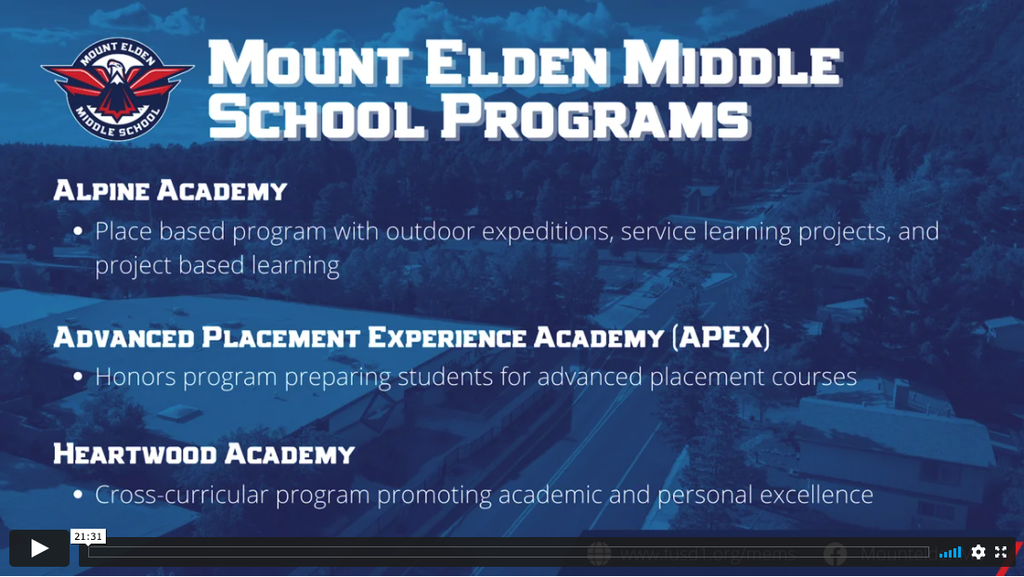 Mount Elden Middle School offers three unique academic programs that your student can choose to attend based on their individual interests. Academic programs are broken into three academies, Alpine Academy, APEX Academy and Heartwood Academy. The Alpine Academy is a placed-based program that partakes in outdoor expeditions, service learning projects, project-based learning, while incorporating experiential learning when possible.
The Advanced Placement Experience Academy (APEX) is an honors program that prepares students for advanced placement classes in the high school while Mount Elden also hosts the Heartwood Academy - a holistic approach to promoting students' academic and personal excellence through cross-curricular experiences.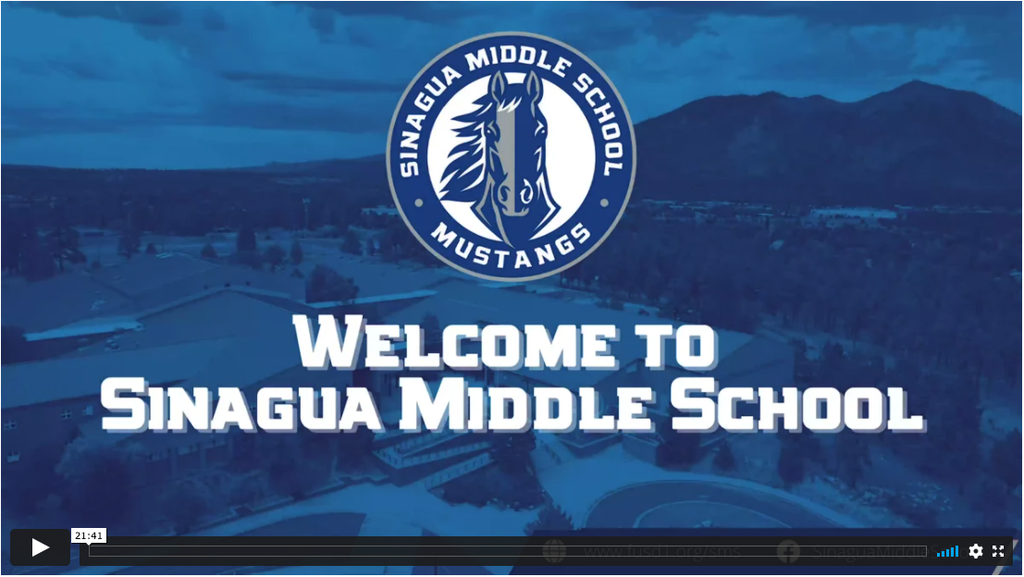 Sinagua MIddle School also has some unique programs. MIT-e is the Middle School Institute of Technology and Engineering - a project based, inquiry-based, learning using the engineering and design IB format. Sinagua also has the Puente De Hozo Language Academy which is part of the K-12 continuation of language acquisition with the goal to have our students bilingual and bicultural in Spanish and Navajo.
Sinagua is also a school-wide International Baccalaureate school candidate. This is a international foundation of instruction that is woven throughout all content areas in eight different courses.