Return to Headlines
2022 FUSD Legendary Teachers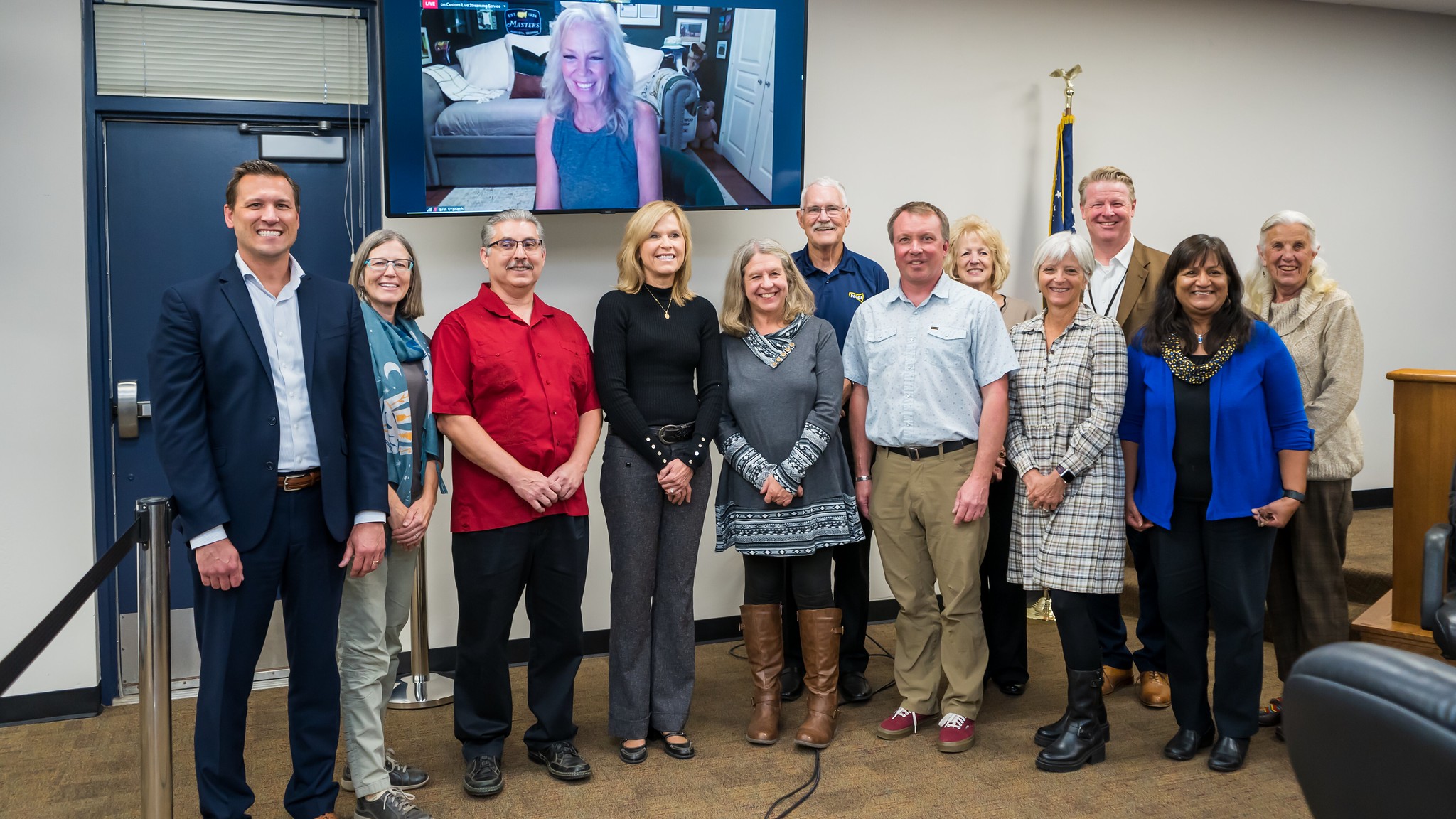 Flagstaff Unified School District (FUSD) believes we have all had special teachers that made a significant difference in our lives; and
FUSD recognizes that those teachers demonstrated unique skills allowing them to transform their deep content knowledge into life changing student learning; and
FUSD highly values the caring family culture created by those teachers; and
FUSD understands that we often do not fully understand and recognize the profound influence teachers have on our future until we have lived our future; and
FUSD realizes the importance of taking time to fully recognize the legendary teachers in our lives.
Therefore, FUSD affirms its support for Legendary Teachers and encourages our entire community to take time and contact the Legendary Teacher in your life and express your gratitude for the difference they made.
The three tenets that describe a Legendary Teacher are: building relationships, engaging deeply with students, and creating high expectations. Teachers recognized may be currently active or inactive/retired.
2022 FUSD Legendary Teacher recipients:
Joe Caslin - Kinsey Inquiry and Discovery School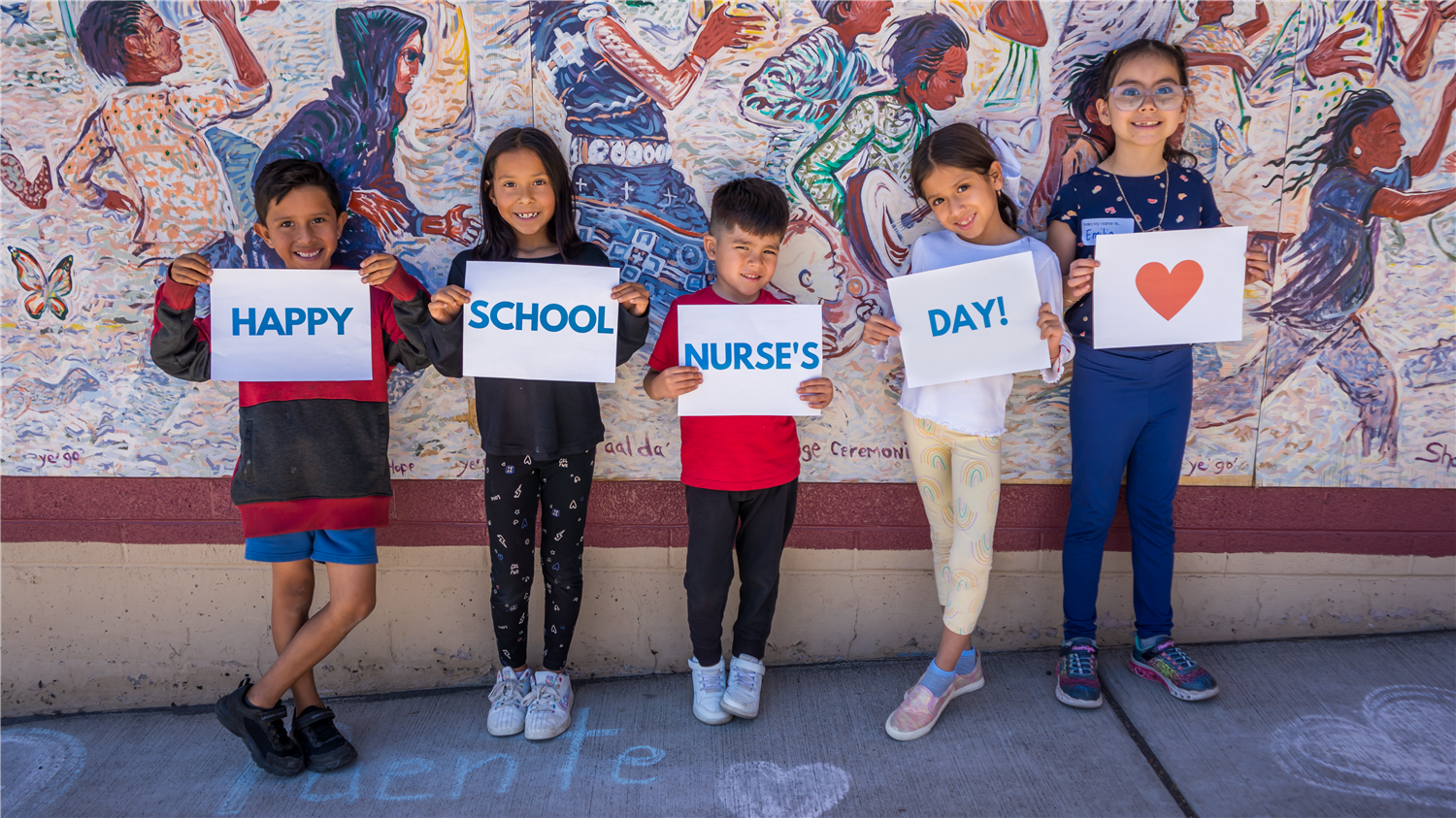 "When we think of someone being legendary, we look to the special characteristics or skills that they possess and have become known for. Joe Caslin has a unique skill set that makes him not only legendary to students, but to staff as well...Joe influences and supports students, staff, and community partners to be the best version of themselves. You can see this when you watch him teach, and you can feel the difference when you realize he helped you or others to learn. Joe Caslin is legendary." - Ellen Herman, Kinsey Inquiry and Discovery School Principal
Solomon Duran - retiree Flagstaff High School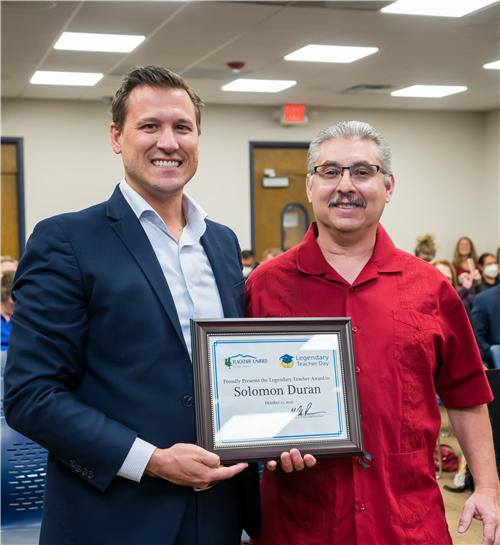 "Solomon taught FMC and Survey of Mathematics for over 20 years and worked above and beyond to make sure each of his students graduated and learned the skills they needed after high school...Mr. Duran, you embody the characteristics of a great and legendary educator and Flagstaff Unified School District is grateful for your service. You truly are a legendary teacher!" - Libby Miller and Matthew Barquin, Flagstaff High School Principal and Assistant Principal
Beth Folkers - DeMiguel Elementary School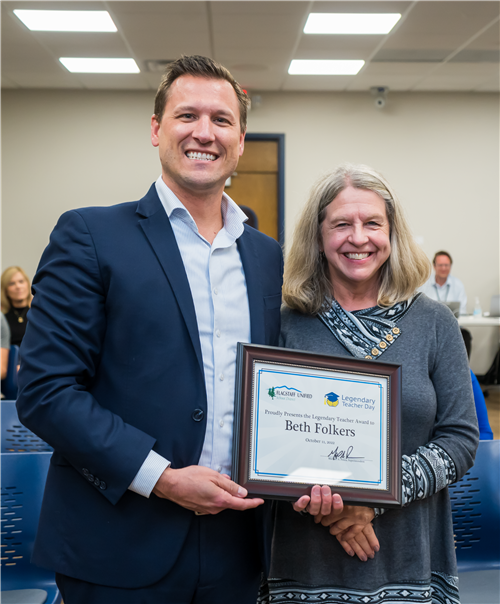 "Beth Folkers is a teacher who always sees the best in every child. She never lets a child leave her room without first letting them know how much they are treasured...Beth is also a great friend and colleague. We know that we can count on her to help in any situation...We need teachers like Beth to give us all hope and encouragement, to spread love and positive vibes, to give her all to her school and kids. We are a great team because Beth puts her heart and soul into what she does: she teaches, and teaches well! Thank you, Beth, from all of us! You deserve this wonderful award, it was made for teachers like you!" - Ninon Wilson, DeMiguel Elementary School Principal
Jackie Treadway - retiree Sechrist Elementary School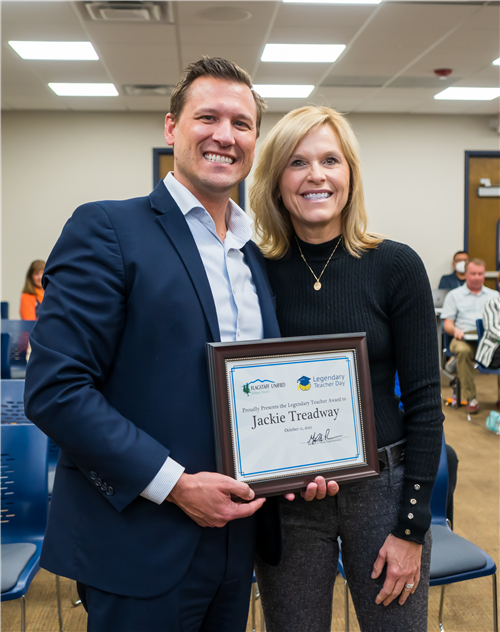 "Mrs. Treadway has been a staple of the Sechrist community for decades. She has been successful by building lasting positive relationships with students, staff, and parents at an extremely high level. Her daughter is also a teacher in the district and will be taking over her mom's classroom that she has occupied for over 30 years...We are honored to have worked alongside her, and we have admired her glittering attributes that make learning fun and memorable. We look forward to celebrating her journey and the difference she has made for FUSD!" - John Albert, Sechrist Elementary School Principal
Mary K. Walton - retiree Flagstaff Unified School District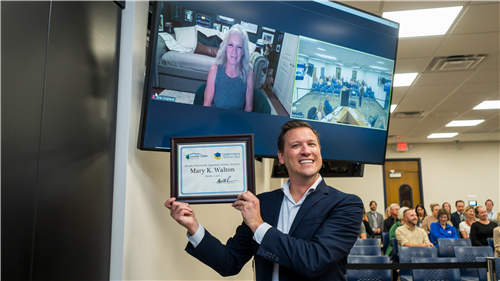 "I have known Mary K. for 28 years and have never met anyone more deeply passionate and dedicated to students and staff in FUSD. She always went above and beyond to ensure every child had access to quality education. She never let go of her commitment, even when she moved to the district level. She has had a positive impact on every individual she has worked with. Her impact is legendary!" - Tammy Nelson, Mount Elden Middle School Principal
Congratulations, Legendary Teachers, and thank you for your incredible service to our families, staff, and community!
View more photos here: https://flic.kr/s/aHBqjAaTWh