Return to Headlines
FHS CTE's Alumni Showcase
Flagstaff High School's
Career Technical Education
Alumni Showcase 22-23
A message from Mr. Safranek, Director of College & Career Development:
Every February, schools, districts, government institutions, politicians, business and industry organizations, and others across our country observe Career and Technical Education (CTE) Month. During this time of celebration and advocacy, it is important to shed light on those people and programs that make CTE such a valuable part of Flagstaff Unified School District (FUSD), as well as to recognize that our local efforts are only a portion of a vital nationwide educational tapestry dedicated to developing the next generation of highly skilled workers, creators, designers, technologists, healthcare providers, business leaders, educators, and more.
FUSD, in partnership with the Coconino Association for Vocations, Industry, & Technology (CAVIAT) offers 27 industry credential-bearing programs available to high schoolers. Students learn from instructors who are experts in their fields – many with years of direct industry experience-who also incorporate the AZ Professional Skills Standards into their curriculum. FUSD is privileged to have such dedicated professionals leading these programs, and it is a group that includes multiple Coconino County Teacher of the Year winners and candidates.
Career awareness and exploration efforts are being built in FUSD middle and elementary schools as well, in part utilizing the AZ Career Literacy Standards, so that students and families can have an even clearer, more relevant, and informed educational journey from the time they enter 6th grade through high school graduation.
For more information, visit the FUSD College & Career Development webpage, and/or contact the department using the information provided on that web page.
---

CTE Videos:


Woods Shop Welding Shop Sports Medicine


Photography Graphic Design Fashion Design



Early Childhood Development Culinary Computer Science


Business/Yearbook Autos

---

Name: Kylie Dean
Profession: Athletic Trainer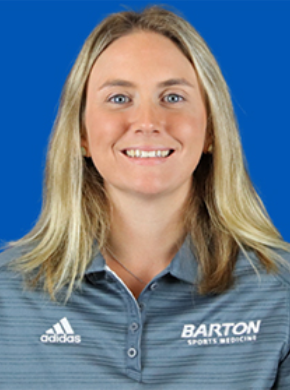 Fashion Merchandising & Sports Medicine


While at FHS Kylie participated in two CTE programs: Athletic Training and Fashion Merchandising. She enjoyed both programs so much that she initially enrolled in the Fashion program at Mesa Community College, where she played soccer. She quickly realized her passion was helping athletes, so she pursued an athletic training degree at Sterling College in Kansas, where she also finished her collegiate soccer career. After receiving her bachelor's degree, she served as a graduate assistant athletic trainer while getting her Master's degree in Health and Human Performance at Fort Hayes University. She has worked at the high school, junior college and college levels. Today, she is an Athletic Trainer at Barton Community College in Great Bend, Kansas, where she cares for athletes across multiple sports.
Kylie says her time in the FHS Athletic Training program with Coach Lyle opened her eyes to a career where she could stay around sports and take care of people at the same time. She got an understanding of what an Athletic Trainer is, the type of education needed and the impact an Athletic Trainer can make on their athletes day in and day out.
---

Name: Gavin Boughner
Profession: Film & Commercial Freelance Professional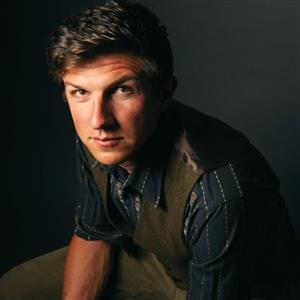 Graphic Design, Video Production


Gavin Boughner is a production freelancer working in the film and commercial industry. He has worked on over 300 commercials and several movies and TV shows, including Transformers 5, Disney's Noelle, and two upcoming shows, HBO's Duster and Amazon's Wilderness.
He graduated from Flagstaff High School in 2008, and received his bachelors degree at NAU in Creative Media and Film. His first job in media was running equipment around for Macy's spring fashion catalogue. He was then hired on as a production assistant for The Amazing Race, and has been working steadily for the last 10 years. When he's not working, Gavin likes to get outside, and can be found exploring the mountains and canyons around his Tucson home.
---

Name: Ava Jenkins
Profession: College Student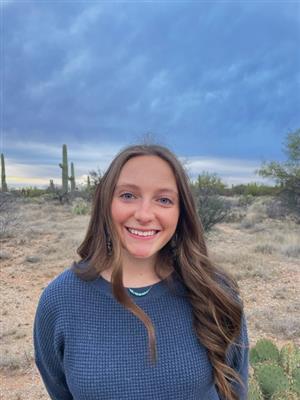 Sports Medicine, DOnte Delia

I really enjoyed my time taking part in the CTE program at Flagstaff High School. This program allowed me and many others to take classes that were interesting to us while getting exposure to potential fields of study and jobs. Personally, sports medicine was not only one of my favorite classes that I took over my four years in high school, but it allowed me to see a potential degree/career that I am now working towards at the university level.
---

Name: Peter Stalker
Profession: Fitness & Wellness NAU student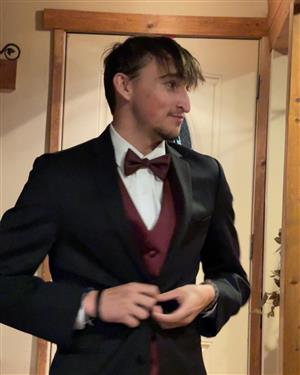 Sports Medicine, Donte Delia

The sports medicine CTE program at Flag high helped me find what I wanted to do when I was out of high school. Donte Delia showed us the ins and outs of athletic training and her passion for it really allowed me to see that I wanted to do the same thing as her; athletic training. I'm currently at NAU studying fitness and wellness, and hoping to get into the AT program here and become an athletic trainer.
---

Name: Makayla Chavez
Profession: Nursing Student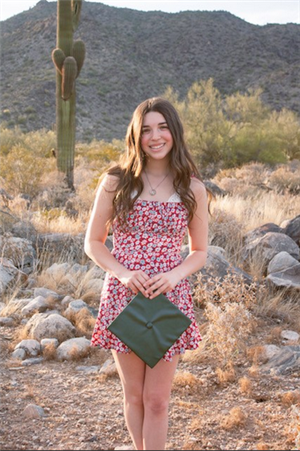 Sports Medicine, Donte Delia

My name is Makayla Chavez, I graduated from Flagstaff High school in 2022. I took Donte's classes all 4 years of high school. My freshman year was part of the CTE rotation. Although this is how everything played out, it was not my original plan. As a freshman, being told that I should take "Sports Medicine" if I intended on a health care career in my future, I was hesitant. When you hear the term "sports medicine" as a freshman, or any grade for that matter, without actually knowing what it means and what you will learn, I, for one, didn't even plan on taking it. But, these hesitations were quickly put to a stop thanks to the CTE rotations I got the opportunity to take my freshman year. Sports Medicine was the very last rotation that I experienced as a freshman, and truth be told, it changed my high school experience for the better. I soon learned what sports medicine was all about, quickly fell in love with the program, got the privilege of becoming one of Donte's interns, and solidified my career path. During this time, I made so many friends and got to experience so many different scenarios and connect them to real life situations. This all happened because of the CTE program. I can confidently say I would not have taken that class if I hadn't had the amazing opportunity of experiencing the CTE program. I am now out of high school, going to school for nursing and not only could I not be any happier, but I also couldn't be more grateful for those classes and how much they solidified my career path.
---

Name: Sofia Del Giorgio
Profession: Business Law & Finance Major @ Arizona State University/Barrett Honors College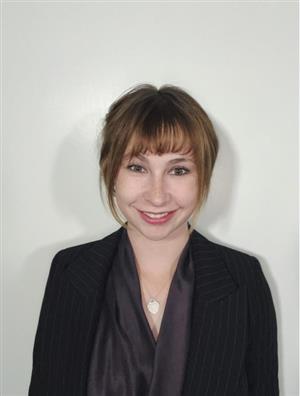 Culinary, Patti Pastor
My name is Sofia Del Giorgio, I graduated with the class of 2022. I was in Mrs. Pastor's baking
and pastry class during my senior year of high school. It was definitely one of the most
enjoyable classes I took through high school. It really taught me a lot about teamwork, and I
also discovered my love for baking. This year was my first year at Arizona State University in
Barrett Honors College, and it definitely has been challenging. Those skills of working with
others has come in handy when working on some of my hardest classes. I am pursuing a
double major in business law and finance, which has been super rewarding so far. I have also
gotten involved in several clubs on campus; the Women's Business Leaders Association and
Business School Council clubs, both of which have taught me substantial lessons about life in
the business world. Baking has become a hobby for me and helps me relax when school and life
get very stressful. I am so grateful to have learned so many skills from Mrs. Pastor's class that give
me joy today and have truly enriched my life.
---

Name: Lauren Hazel
Profession:Assistant Director, Graphic Design Boise State Atletics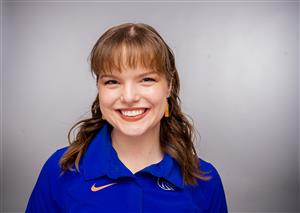 Graphic Design, Kayley Quick

My love for graphic design started when a friend of mine, Blake Williamson, asked if I would take a graphic design class with him, and I was hooked from the start! I thoroughly enjoyed the projects Mrs Quick gave us, learning the screen printing process, and competing at the state level in graphic design competitions! I graduated from FHS in 2017 and continued my education at NAU. There I got my degree in Visual Communications with an emphasis in graphic design and a minor in studio arts, swam for their D1 program, and worked for the on-campus entertainment company Sun Entertainment for Doug Quick. This set me up for success in getting a job after graduating in 2021. I worked as a graphic designer for NAU Marketing, a local Skin Care company called Peak Scents, and picked up as much freelance work as I could take on. I then worked with Downtown Flagstaff (Flagstaff Downtown Business Alliance) as their Media Manager until the summer of 2022. In August, I moved to Boise, Idaho and am working as an Assistant Director, Graphic Designer for Boise State Athletics. I plan to work with them for the extended future creating sports graphics and branding for their teams. I'm incredibly thankful that my love for graphic design was sparked in Mrs Quick's classroom at FHS. She's an incredible mentor and I credit her for setting me up for success in and out of the classroom to help get me where I am today!
---

Name: Desi Barquin
Profession: Executive Director State-based & National Association Management Company
Graphic Design
During my time at FHS, I participated in the TV Tech and graphic design CTE programs and competed at SkillsUSA for Video Production. I also received a scholarship from the Association for Career and Technical Education of Arizona my senior year.
After graduating in 2011, I attended Arizona State (Go Devils!) and majored in Supply Chain Management and Tourism. I now work for an association management company based in Chandler, AZ. I serve as the Executive Director for several state-based and national associations, helping my clients by managing boards, committees, financials and event and meeting planning.
While video production and graphic design is not my primary job, I use the skills I learned on a regular basis for client events and marketing. Not to mention the business skills I learned working in the Birdcage!
---
Name: Ben Shanahan
Profession: Account Manager Insight Global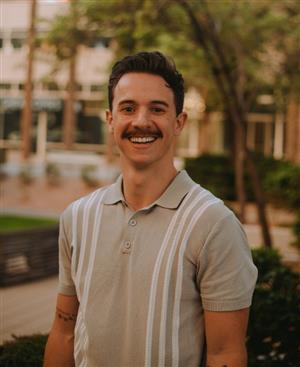 Photography
My name is Ben Shanahan, and I am a part of Flagstaff High School's graduating class of 2017. During my freshman year at Flagstaff High, I picked up a camera for the first time and instantly fell in love. I did whatever possible to document the activities my friends and I were doing, whether it was skating, snowboarding, or on the sidelines of a football game. While my photos at this time lacked quality, my passion for taking photos could not be contained. It was at this point I enrolled in Photography classes at Flagstaff High; through this, I was able to sharpen my abilities and begin understanding how to properly handle a camera rather than just clicking away.
As I continued to take classes, I spent every moment I could photographing our football and baseball teams constantly working to get better and hone my craft. Following my graduation, I was offered a position as a Staff Photojournalist with the Arizona Daily Sun. Here I was able to document my community for all Northern Arizona to see as well as have my photos featured in publications like CNN and MSNBC. I spent the next two years attending Northern Arizona University and working with the Daily Sun. Following my time with the Daily Sun, members of the Northern Arizona University Football program noticed my work, and offered me a full tuition scholarship to join the team as a photographer… Finally getting the athletic scholarship that I told my teachers I would one day receive.
When graduation came around, I started my own business working with clients around Flagstaff to run all their social media needs - continuing my work with NAU Football and working closely with companies like Mother Road Brewing. Using the abilities I learned during my time in Flagstaff High's Photography Classes, I was able to travel to some of the world's most beautiful destinations, stand on stage documenting some of the biggest artists, and make memories I will never forget.
---
Name: Lindsey Boozell
Profession: Eagles Crest Employee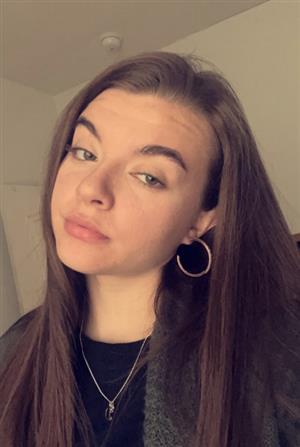 Early Childhood Education
Hi, I'm Lindsey, and am 19 years old, born and raised in Cottonwood, Arizona. I graduated from FHS in 2021. During high school I spent lots of time in the Eagles Crest. I fell in love with teaching children and watching them learn new things. The CTE program has helped me get a job at Eagles Crest. Now, I've been working there for almost two years.
---

Name: Emma Doskicz
Profession: Fashion Design Student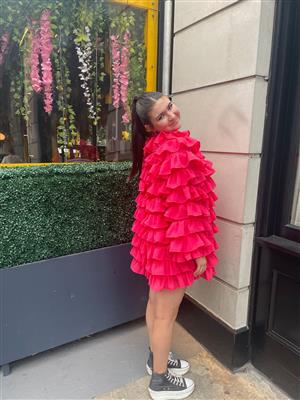 Fashion Design, Cristy Auble


I'm a 21-year-old emerging fashion designer in my junior year at Arizona State University. At present, I'm working on developing my personal aesthetic, while cultivating my pattern-making, construction, draping, and fashion illustration skills. I aspire to help others find confidence and individuality through fashion.
---

Name: Katrina Nelson
Profession: Sales Manager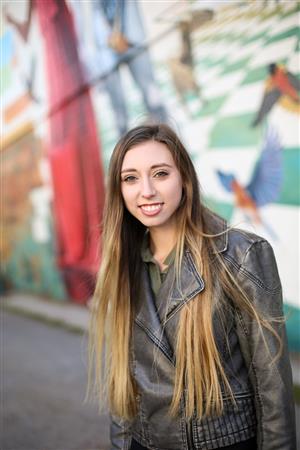 Graphic Design, Kayley Quick
Katrina participated in the Graphic Design CTE program from 2017-2018. She was the first participant to go to nationals in the SkillsUSA screen printing competition and placed in the top 10. After she graduated in 2019, she continued to do freelance work on the side as she focused on a career in sales. Recently, she took a sales management position in Seattle, where she now lives with her dog. This has given her the opportunity to go back to school and finish her degree in Graphic Design. She is enrolled in the Herberger Institute for Design and the Arts at Arizona State University and is projected to graduate in 2026. The Graphic Design CTE program gave her the skills she needed to pursue graphic design as a career and has given her a jump start on college. Additionally, learning screen printing taught her the pride that comes with seeing her work turn into something physical, which she has taken with her as she now learns and experiments with other types of printing as a hobby. Katrina would not be where she is today without Kayley Quick and her program and would like to thank everyone involved for what it has given her.
---
Name: Alyssa Williams
Profession: Student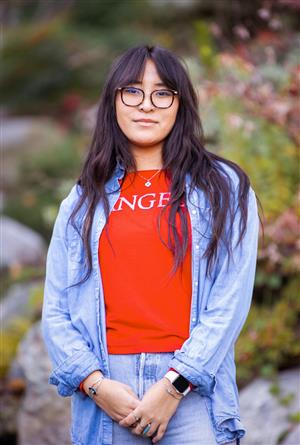 Graphic Design, Kayley Quick
I am a sophomore at Laguna College of Art and Design and I major in graphic design and digital media. The CTE Graphic Design program at Flagstaff high school gave me the opportunity to build a strong foundation and understanding of design. The program was highly supportive and encouraged me to advance my skills, allowing me to create a portfolio that got me accepted into an art school. I was provided with all the tools to become successful and confident with my creativity. I am very appreciative of the people and staff involved with the program who help me grow and push me to achieve my goals.
---
Name: Jessica Beekman
Profession: Teacher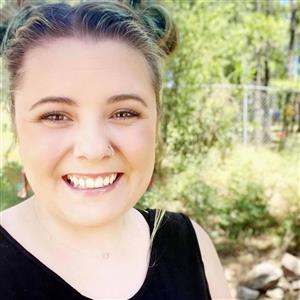 Culinary Arts and Intro to Baking, Patti Pastor
After graduating from Flagstaff High School in 2012 I attended Northern Arizona University seeking a degree in Elementary Education and Special Education. I was a mentor in Mrs. Pastor's classroom for my first few years out of high school. Mentoring her students was a way to give back for all the time she helped in mentoring me! During my time in her classroom, I gained skills like problem solving, working well with others, and creative thinking that significantly impacted my time at NAU. Although I didn't follow a career path in CTE, the skills I learned have been useful in my teaching career. I am incredibly thankful to Mrs. Pastor's guidance throughout the years! I am currently teaching 5th grade at Killip Elementary School, and I have been lucky enough to grow a different relationship with Mrs. Pastor over this past year. We have worked together with the Center for the Future of Arizona in developing CTE curriculum for K-5 students.
---
Name: Ruben Brito
Profession: Chef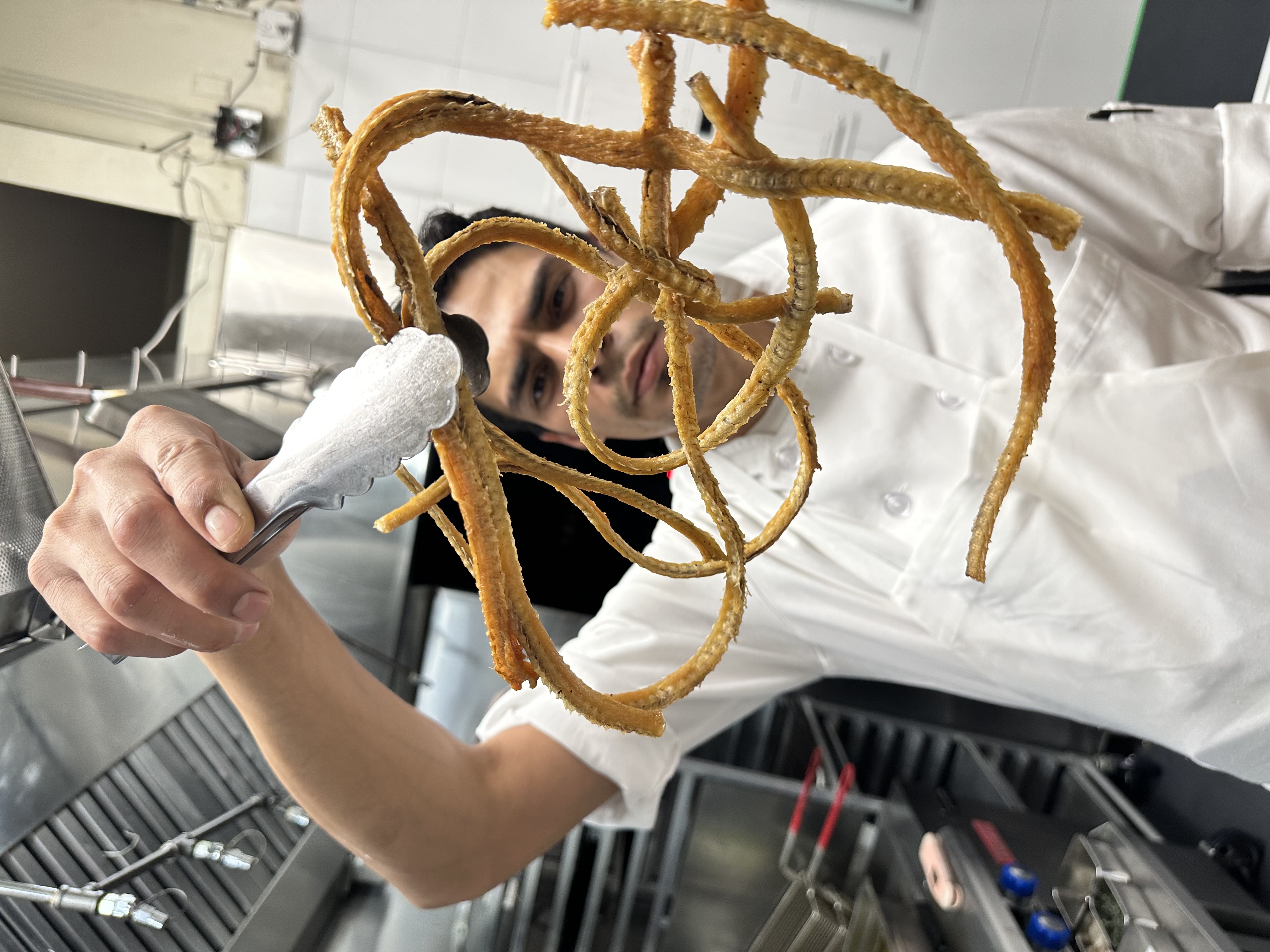 Culinary Arts, Patti Pastor and Ms. Shapiros
My name is Ruben Brito and I was born and raised in Flagstaff, Arizona. I'm from a Mexican and Hopi background. I was raised in a big family, with me being the oldest of 5 siblings. Needless to say, I dealt with a lot of responsibilities. I knew from a young age that I wanted to cook, mostly it was a way to get out of having to wash all of the family dishes. Lucky for me, I loved food already. I loved to eat and always loved to watch my family cook, sometimes to get the first taste of what was being made. Then there were the other times I would just want to help out in the kitchen just to learn.
I attended Flagstaff High School, during my time as a student at FHS I was sure to enroll in every culinary class I could from Ms. Shapiros intro to foods class all the way through taking my senior classes, dual enrolled with the CTE program with Mrs. Pastor. My junior year, Mrs. Pastor encouraged me to try some of the culinary competitions, specifically Pro Start and the CCAP programs. I was successful with my goals for both programs, with our team winning 2nd place in the state competition for Prostart my junior year. I didn't place for my junior year with CCAP, but came back the following year and placed well, being awarded a full tuition scholarship to the Classic Cooking Academy in Northern Scottsdale. I graduated in 2010 on time from FHS and completed my culinary schooling on time all while taking my first professional cooking job as a chef de partie at Deseo at the Westin Kierland's Resort in Scottsdale, Arizona. Following my time there, I moved back to Flagstaff and started working at Brix restaurant, where I stayed for 4 years under chef Logan Webber. I was a chef de partie, which soon turned into me being a tourant and then eventually moving up to a sous chef, and even dabbling in pastry a bit.
I moved from Flagstaff after a few years to go back to the city of Phoenix. I worked in Scottsdale at Cafe Monarch for 3 years, where I moved up to the chef de cuisine after being there for a year and a half. While I was there and to this day, Cafe Monarch is still rated as a top restaurant in Arizona and the United States. With my ambition being what it always has been and always wanting more and with the push of a loved one, I took a shot and moved to San Francisco. In my time working here in San Francisco I've had the opportunity to work at Lazy Bear, which is a 2-Michelin star restaurant where I was honored to work with some of the best people in the food industry. After my short time at Lazy Bear, I went to work for Restaurant Nisei. I was part of the opening team and, more than that, we were able to achieve a Michelin star for Nisei. I've had so many wonderful experiences because of my love for food and hospitality, which in hand has only created me countless connections.
---

Name: Luke Cornelius
Profession: Event Server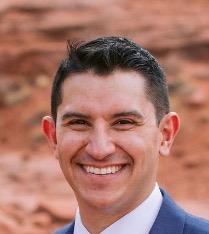 Culinary Arts, Patti Pastor
I didn't grow up around the hospitality industry but always loved watching the many different TV shows about wild kitchens. My Sophomore year, I was told to find a club or team to join and landed on the culinary competition team. A bit young and as green as they come, I was able to manage my way into a few practices. From there it was all in. Week nights, mornings, lunches, and weekends I found myself in kitchens. My friend at the time got me a job as a dishwasher at the local burger joint in town. It wasn't long before hard work allowed me many other opportunities. I started working in a chef-driven restaurant where I learned not only how to expand my knowledge but all the other parts of the restaurant that weren't shown in the shows. I competed for the next 2 years in both C-CAP and ProStart. My senior year I was fortunate enough to win 2 scholarships. One covering tuition to the Art Institute of Colorado and another from the James Beard Foundation. Over the next 5 years, I received my BA in Hotel Restaurant Management with a minor in Business. I worked in all sorts of roles from prep cook, manager, sous chef, and consultant. After graduation and lots of work, I took 3 months and traveled all through Europe trying to figure out what was next. I loved meeting people every day on my trip. Almost all of which I never talked to again. So that's what I started doing for work. I went into managing the front of the house, moving across the country and back, meeting and talking with people every day. After the covid outbreak, everything was turned upside down and I held tight to what I love doing and continue to do on a daily basis. Meet new people, build experiences, and then meet even newer people! Hospitality is about being present in the moment, because you are only as good as your last plate served.
---

Name: Emma Frain
Profession:Catering Sales Manager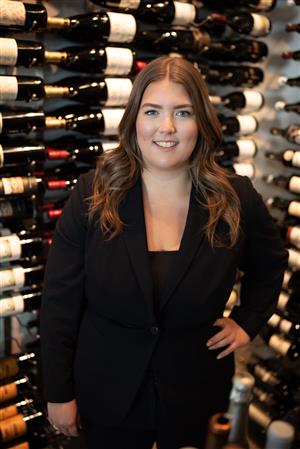 Culinary Arts, Patti Pastor
Flagstaff High School's culinary program was the catalyst to my career in the food and beverage industry. In class we learned all the basics, techniques, and culinary skills and, needless to say, I was hooked. I joined Patti Pastor's culinary competition team in which I competed in the Career Through Culinary Arts Program Competition (CCAP). As a senior, I took first place in the competition and was awarded a full tuition scholarship to Johnson & Wales in Providence, Rhode Island for 4 years. At Johnson and Wales, I began learning more in depth about food and beverages. I was able to go on several study-abroad trips, including a culinary internship in Turks & Caicos, studying Spanish in Sevilla, Spain, and studying wine in New Zealand under a master sommelier. I graduated with a Bachelor of Science in Culinary Nutrition Food Science with a Sommelier Minor. I became immersed in the world of wine and upon graduating, I took the Court of Master Sommeliers Introductory exam and achieved my Level 1 Sommelier Certification. I now work at Mountain Shadows Resort. I was the Restaurant Manger and Floor Sommelier for 2 years, Conference Services Manager for a year, and now work as a Catering Sales Manager. The culmination of all of these life experiences and where I am today would not be possible without the CTE culinary program at Flagstaff High School.
---

Name : Jackson Gilmore
Profession:Hospitality Manager and Fishing Guide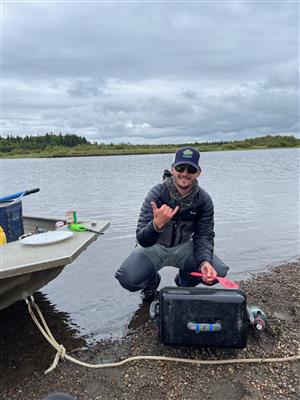 Culinary Arts, Patti Pastor

My culinary story started in freshman year of high school. I had just moved to Flagstaff from Sedona and was registering for classes with my Dad and counselor; we were a week out from classes starting, so most of the electives were already full. I decided to do Woods and Culinary. I found a love for cooking and competition during my time at FHS. I was exposed to the larger kitchen at FHS during my Sophomore year, where I was introduced to Patti Pastor and her connection to C-CAP (Careers through Culinary Arts Program). C-CAP is a culinary competition focused on developing young individuals into great cooks, most notably great members of society. I saw this junior year when I did not perform to my expectations in the competition.
Nevertheless, C-CAP saw my potential as a cook and a professional in the workplace. My Senior year, I won the U.S Foods Scholarship and attended Oregon State University, where I graduated this past June 2022. I work for Angler's Alibi Alaska as a fishing guide and Hospitality Manager. I love my work and would never have made it to Alaska without my culinary background. Culinary at FHS only opened doors for me and still does to this day. I hope if anyone is presented with the opportunity to go outside their comfort zone and try a CTE class, they do so.
---

Name: Annecy Malone
Profession:Restaurant Industry Worker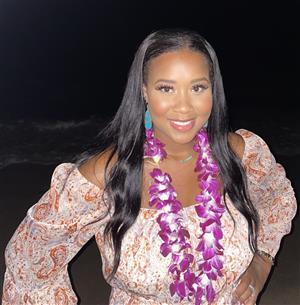 Culinary Arts, Patti Pastor
Hello All!
Since high school, my main focus has been within the food industry. Participating in the FHS Culinary CTE program has brought many blessings and new opportunities. I was incredibly lucky to be taught and mentored by Patti Pastor to compete in CCAP and Skills USA.
Throughout competing I have been able to experience different chefs' styles, I have been able to allocate my own personal taste and cooking style and Patti is at the root of it all teaching me the secret tips and tricks. In competing in competitions, and learning in class.
Thus, hotel restaurant management has been my decided path in college. I love working in the kitchen, but I also love the customer interaction side of the industry. Currently, I am working as a hostess at a farm-to-table restaurant in Scottsdale, and completing my final semester at Scottsdale Community College before officially transferring to Arizona State University to study tourism development and management.
A few goals I have for myself are as follows; I would like to finish college on my own schedule, with a goal of earning my associate's and bachelor's degrees. I would also like to be able to manage and own my own restaurant someday. My ultimate end goal is to be my own boss and create a warm and inviting place for guests to enjoy themselves.

---

Name: Karyme A. Munguia-Pena
Profession: Biomedical Student with a Minor in Chemistry and Psychology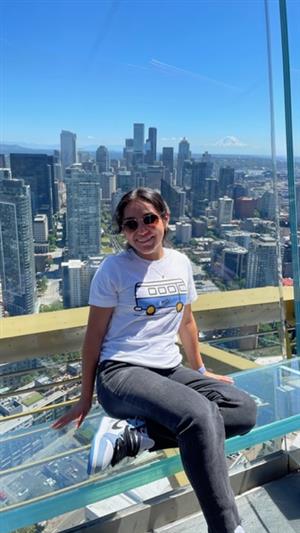 Sports Medicine, Donte Delia
The CTE program at FHS impacted me by really showing me what I was interested in and how much medicine is really in our everyday lives. It's helped me achieve networking opportunities and receive communication skills. The CTE program also helped me achieve an internship to North Country Healthcare by providing me with first aid/AED certificate.
---

Name: Nevaeh Rose Nez
Profession: First Year Graduate Student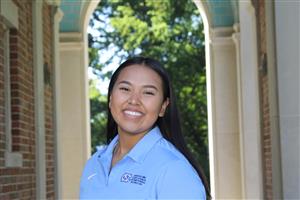 Sports Medicine & CAVIAT (Pre-Health Careers), Donte Delia
After graduating from Flagstaff High School in 2019, I continued my studies at the University of Minnesota Rochester. I majored in Health Sciences and completed all my prerequisites needed to apply for Medical School. I graduated with my Bachelors in the Spring of 2022. I am currently a first-year master's student at the University of North Carolina Chapel Hill in the Exercise and Sports Science Program with a concentration in Exercise Physiology. I decided to attend a master's program prior to applying to medical school because of my desire to further my understanding of physiology and to incorporate the "Exercise is Medicine" philosophy into my medical practice. As a Master's student, I hope to focus on my thesis project on characterizing physical activity levels and modes of college-aged Natives and add to the minimal research for this population in hopes of being used to establish culturally sensitive recommendations for physical activity to improve disease risk for native populations. Additionally, my thesis and graduate program are meant to help advance my knowledge in the realm of sports science as my career goal is to become an orthopedic surgeon in sports medicine. Ultimately, I would like to one day serve Native athletes. As sports/athletics play a huge role in Native lives, both competitively and traditionally, I believe it is important that I can be a resource in this field for Native athletes seeking treatment and medical guidance when it comes to sports-related injuries and the subsequent impact on overall health. This is my sole reason for choosing this integrated field of sports medicine. I plan on applying for medical school directly after the completion of my graduate program.
---

Name: Delainey Rowland
Profession: Food and Beverage Learning Administration Supervisor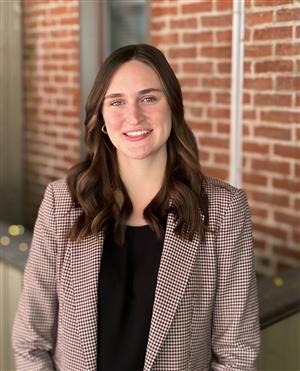 Culinary Arts, Patti Pastor
I was born and raised in the beautiful mountain town of Flagstaff, Arizona, where my love for food began in middle school but blossomed when I registered for FHS's culinary program. During my time in the program, I spent countless hours before and after school practicing knife skills, various cooking techniques and critical thinking skills, a priority to Mrs. Pastor. I participated in many C-CAP competitions where I was ranked a top 10 junior, ranked 3rd my senior year and was awarded the Mark Tarbell Scholarship. As a team, we also participated in ProStart, where we were ranked first at the state level and had the privilege of representing Arizona at the national level.
After high school, I pursued a hospitality management degree from the University of Nevada, Las Vegas. I was provided with many unique opportunities at UNLV, such as travelling to Napa Valley for wine education, studying abroad in Australia and Spain, where I studied Sustainability in Hospitality and Food Journalism respectively, volunteered at the Bocuse D'Or competition annually and studied less than a mile away from the best hospitality lab in the world, the Las Vegas strip. While at UNLV, I was the manager of a student who started and operated a coffee shop, worked on the UNLV catering team and interned at the Four Seasons Hotel and Resort Las Vegas.
After graduating in 2019 I joined the Four Seasons team as a Food and Beverage Manager in Training, where I was promoted to a Food and Beverage Manager and experienced the many COVID-induced challenges the hospitality industry faced firsthand. After two years, I applied to transfer to the Four Seasons Boston and moved across the country to New England in 2021. I am currently pursuing a master's degree in Gastronomy and Food Studies from Boston University and working as a F&B Learning and Administration Supervisor at Four Seasons Boston. My master's program allows me to explore food and beverages from a more research-focused and academic perspective, while my job allows me to apply these lessons in a real-world scenario. I was recently awarded the Les Dames de Escoffier Adventure Award in which I will travel to San Sebastian, Spain to study gender roles in the secret gastronomic societies, otherwise known as Txokos which the Basque Country is known for. I hope to use my master's degree, undergraduate degree, and history of CTE education to continue to study, and advance the intersection of hospitality and food studies. Without my start in CTE during secondary education and Patti Pastor's limitless support, I wouldn't be on the unique and exciting path I am on.
---

Name: Dionna Smith
Profession: Physical Therapy Technician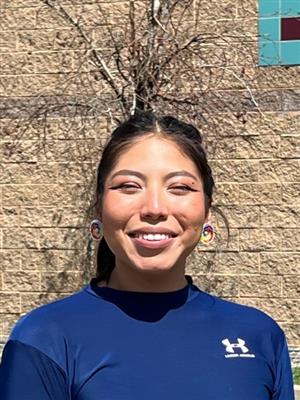 Sports Medicine, Donte Delia
After graduating from Flagstaff High School, I attended Fort Lewis College in Durango, Colorado. I majored in Exercise Physiology for two semesters and although I loved my major, I decided to discontinue my education temporarily. I managed a four diamond, historic hotel for a little over a year (2019-2020) and then transitioned to retail management for another two and a half years (2020-2022). I constantly missed learning about the health field, so I made a decision to apply at a local physical therapy office as a physical therapy technician. I believe that because I had interned under Donte Delia, I was able to confidently interview for the job. Because of her program and the CTE program, I had a basic understanding in terminology, anatomy, treatment, and common injuries. I was given a full-time position with benefits and have happily been working at the PT office for almost a year. My goal is to return to school in 2024 and I have Ms. Delia to thank for giving me the opportunity to expand my interest in the medical field.
---