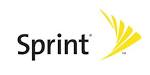 by Sprint
Year Published: 2015
Stuck with your carrier? Not anymore.
Switch to Sprint and we'll pay your switching fees – up to $650 per line.
Via American Express® Reward Card after online registration and phone turn-in.
#MoveForward
sprint.com/joinsprint
HOW TO PARTICIPATE:
- Go to your nearest Sprint store
- Bring in your phones
- Bring in your current bill
- Bring in proof of employment
Remember to mention you work for FUSD, bring proof of employment, and the code GAEDU_SAZ_ZZZ. If you choose a different plan we want to ensure you receive your 18% employee discount.
Please ask if there is a referral program, when you visit Sprint. You and your friend that refers you both get $$$$$.
Questions? Please email adam.demarco@sprint.com.