Curriculum at K.I.D.S.
Our integrated
curriculum
focuses on a child's natural sense of wonder.
Our lessons revolve around the students discovering answers to questions.
This is where our focus on inquiry and discovery comes in.
These lessons revolve around the grade level themes. Kinsey Kids don't only learn about Northern Arizona; they question, experience,
and reflect upon it.
Kindergarten- My Culture, My Community, My World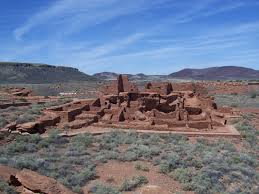 1st- Water in Our World
2nd- Animals and Astronomy
3rd – Archeology / Geology
4th- Life, Water & People of Arizona
5th – Little Colorado Watershed