Principal's Corner
Welcome to Sechrist School's web page! Here at Sechrist we are creating a school climate that fosters open communication, safety and security, respect for every individual, and the idea that the school is the center of the community and welcomes all of its members. Every child deserves the opportunity to grow and learn in a caring, supportive environment. Sechrist knows that learning is holistic and needs to foster development of the whole child.
I understand that parenting is the hardest, most challenging and most profoundly human experience we ever have. It is about the mess, the tears, the sticky kisses and the faded memories; it is about the smiles, the connections between parents and children, the deepest worry and the highest joy. As we share your most precious gifts, your children, during school hours, please know we always want what is in the best interest of the children.
As a professional learning community we work as a team to provide the best education possible for EACH child. We endeavor to create an environment where all children are cherished and develop memories of firm yet fair discipline, a safe environment with caring adults and exciting knowledge acquisition, compassion, inspiration and affirmation. We are committed to working together to support each other and each child's journey.
Sincerely,
John Albert
mailto:jalbert1@fusd1.org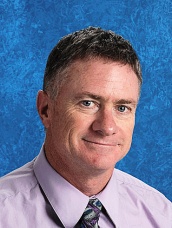 John Albert
Sechrist Principal