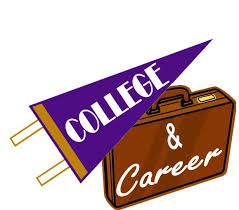 College & Career Readiness
Need information on FAFSA, scholorships or you just want to know about resources you may qualify for?

This site will provide you with:

New Scholarships Available
In State Resources
ACT/SAT testing information

fastweb! Search for scholarships for college students with our free matching service for scholarships. Also learn about financial aid and student loan options to find money to pay for college.

Text Benji your FAFSA related questions

The Free Application for Federal Student Aid (FAFSA) can feel intimidating and mysterious. Click on FAFSA MYTHS and AmeriCorps AdviseAZ Member, Brisa, can help put those fears to rest!

Please contact Selina Wong at swong@fusd1.org with any questions.
Important Dates:

● October 1: FAFSA Opens. Complete it as early as possible to get the most aid.

● November 15: NAU FAFSA Priority Deadline

● January 1: ASU FAFSA Priority Deadline

● March 1: UA FAFSA Priority Deadline

● May 1: National College Decision Day