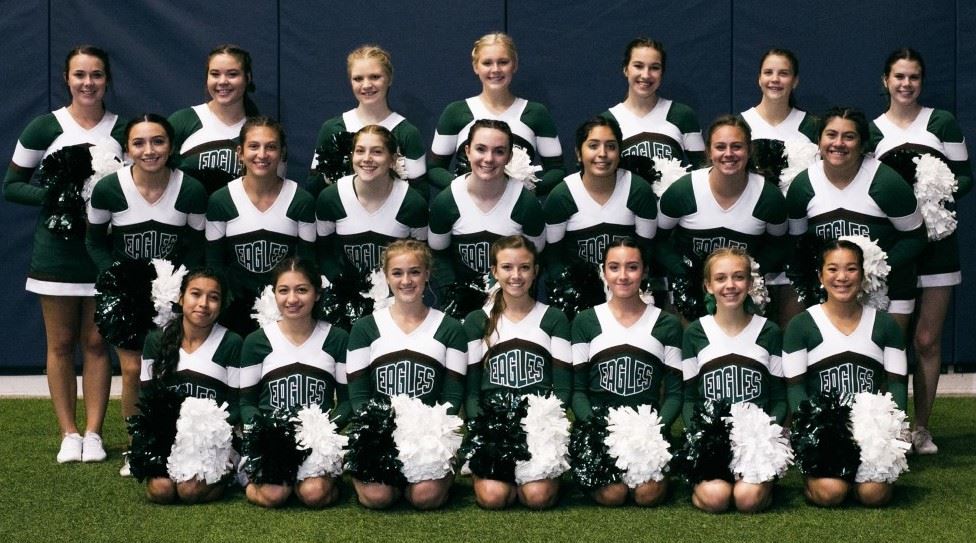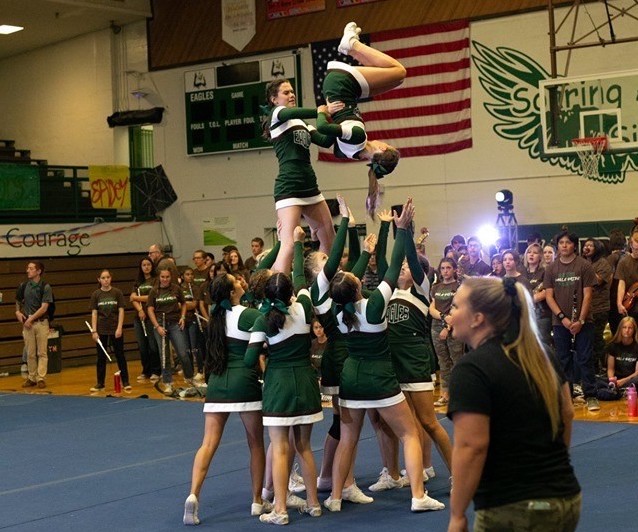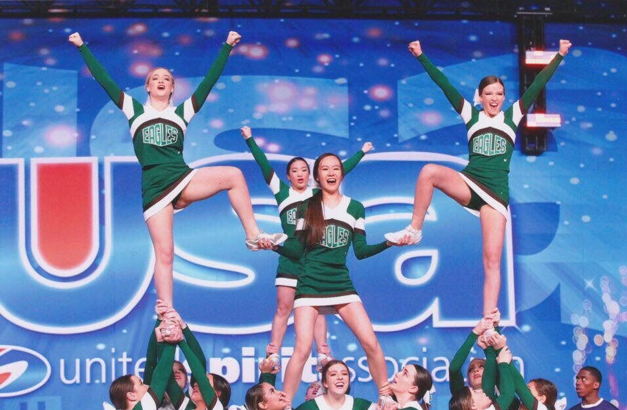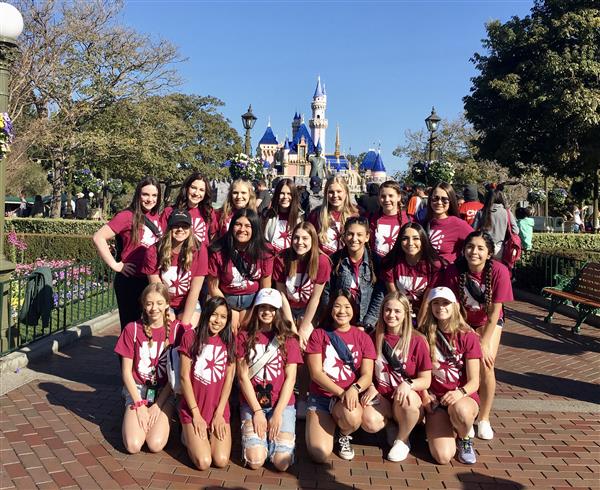 Flagstaff High School Cheerleading
Home of the Eagles Cheerleaders
Varsity Cheerleading

Head Coach

Madisen Doerfler - mdoerfler@fusd1.org

Varsity Coach

Travis Doerfler - tdoerfler@fusd1.org

JV Cheerleading

Junior Varsity Coach

Jett McReynolds - jtm399@nau.edu
CONTACT US

For general information and questions about our program, please email us at flagstaffcheerleading@gmail.com.
FALL TRYOUTS

Fall Tryouts for the 2020-2021 school year will take place virtually August 24-28. They are open to all FHS students grades 9-12.

If you are planning on trying out join our summer workout group; it is great preparation! But not required.

Please email flagstaffcheerleading@gmail.com for more information!

Flagstaff High School invites you to come participate with the Eagles Cheerleading Team for our 2020

SUMMER WORKOUTS!

Email flagstaffcheerleading@gmail.com to get the link to our summer workout group!

We are currently working out virtually and will begin in person practices again soon. Email the address above for more information about practices.

We follow all CDC guidelines and are working closely with AIA Sprit and our administration to maintain all safety protocols. If you would like to practice with us you will be required to bring a mask and a waterbottle.