Welcome to Flagstaff High School Athletics and Activities
Summer Opportunities!

Registration for the 2023-2024 Sports Season will open on Monday, May 22, 2023. Students will need a current physical for next year along with the completed registration form. Check the FHS website to see some different physical options that will save you money and time. If your student did Brainbook and the Opioid Course this year they will NOT need to complete it again in their high school career.

Below is the list of sports working out over the summer and the coach's name and email address.

Cross Country ~ Trina Painter trinap1@msn.com
Football ~ Mickey Clements mickey.clements@gmail.com
Golf ~ Joth Jacobson flagstaffhsgolf@gmail.com
Volleyball ~ Beth Haglin ehaglin@fusd1.org
Basketball – Boys' ~ Nick Walton coachnickwalton@gmail.com
Basketball – Girls' ~ Tyrone Johnson tjohnson@flagstaffaz.gov
Baseball ~ Kenny Macias kmacias@azdot.gov

These are the sports that I am aware of currently and more may be added. Please continue to check our webpage as it will be updated as new information becomes available. We are excited about another fun and successful year and invite you to participate in our summer programs in addition to competing in your sport.

Jeannine Brandel, CAA
Athletic Director
Flagstaff High School

---

FHS Sports Registration Information

FLAGSTAFF HIGH SCHOOL ATHLETICS
July 1, 2023

Welcome to Flagstaff High School and the exciting world of sports. We are excited about the new year and look forward to your success. With hard work, dedication, perseverance and a positive attitude, we will achieve great things. The journey begins here.

Final Forms: All potential athletes need to register through FinalForms. The documents linked below will help you navigate this simple process. From start to finish, it should not take more than 20 minutes and you will only have to fill out most of the forms once, as well as be able to register for the entire year.

You may review your data at any time to verify it is current. You will be required to sign your forms once per year and after any update.

If you are a first-time user, or just need a refresher, click on the Parent Playbook (Flagstaff Play Book) to get started in FinalForms. You may need to right click on the link, or copy and paste to your browser. If you require any support during the process, scroll to the bottom of the page and click "Use Support."

2023-2024 Sports Start Dates

High School Sports https://www.fusd1.org/cms/lib/AZ01001113/Centricity/Domain/924/Parent Playbook -Flagstaff.pdf Varsity and JV (with several sports having Freshmen)

Fall Sports (Football): Monday, July 31, 2023
Fall Sports (Cross Country): Monday, August 7, 2023
Fall Sports (Flag Football, Golf, Swimming, Volleyball, Marching Band and Cheerleading): Monday, August 7, 2023
Winter Sports (Basketball, Soccer and Wrestling): Monday, October 30, 2023
Spring Sports (Baseball, Softball, Tennis, Track and Field and Volleyball ~ Beach): Monday, February 5, 2024

Jeannine Brandel, CAA
Athletic Director
Flagstaff High School
400 W. Elm
Flagstaff, AZ 86001
Office: (928) 773-8105
Cell: (928) 607-4250

Go Eagles!
FHS Sports and Spirit Programs
Fall Sports:

Winter Sports:

Spring Sports:

Spirit Programs: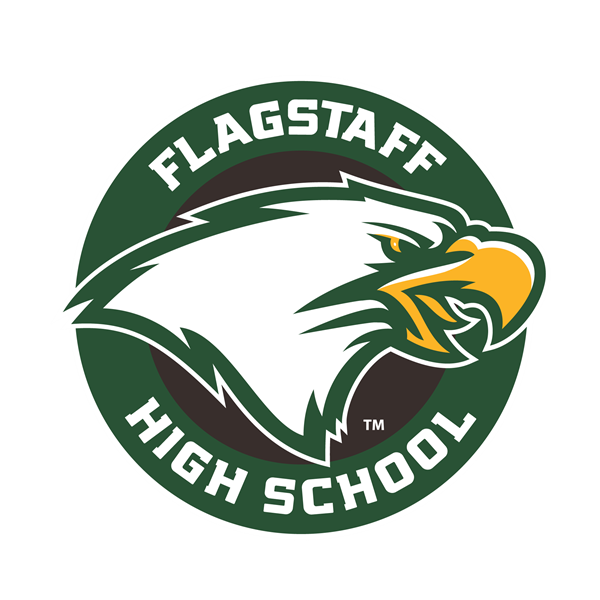 Athletics Links

NAU QR code for Varsity Football Games