Coconino High School's

"CocoNuts FIRST Robotics Team"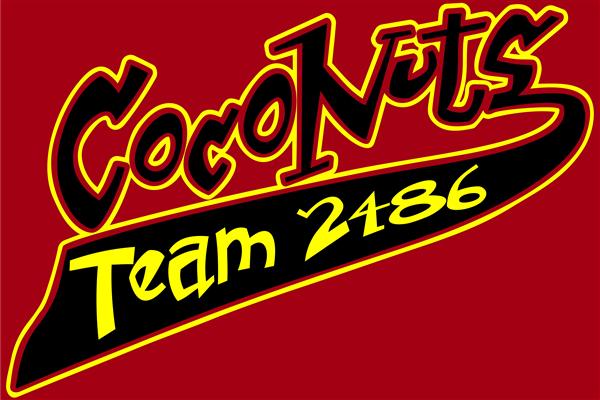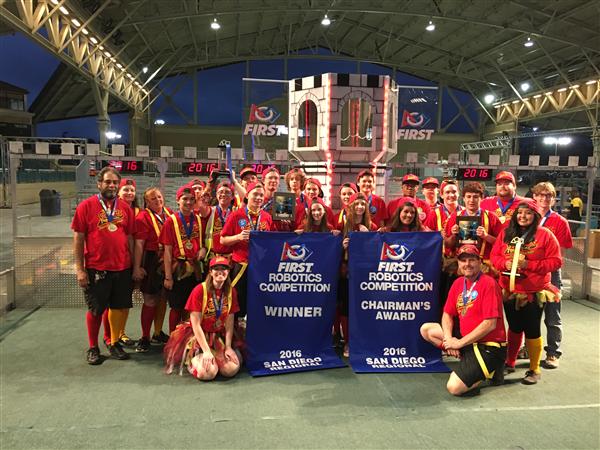 The Coconino High School Robotics Team aka "The CocoNuts" is open to all students at Coconino High School.

Our team is dedicated to spreading the excitement of STEM education & FIRST Robotics all over Northern Arizona. We have hosted regional and state level robotics competitions, mentored numerous younger teams, presented throughout the state and competed at the regional and international levels for the past eight years.

The CocoNuts have been the recipients of many prestigious awards including the Engineering Inspiration Award in Arizona in 2010 and 2017, and Utah in 2012, and the highest honor given at a competition, the Chairman's Award in 2009, 2011, 2012, 2013, 2014, 2015 and 2016.The CocoNuts have won two Regional competitions - 2014 Arizona Regional (we went undefeated!) and the 2016 San Diego Regional.
CONGRATS TO THE COCONUTS on their 2017 "FIRST Steamworks" season performance.


At the 2017 Arizona North Regional at the NAU Skydome, the CocoNuts received the prestigious Engineering Inspiration Award. CocoNuts lead programmer Zach Smith won the Dean's List Finalist Award, and mentor Patti Strones was named Volunteer of the Year.

At the Los Angeles Regional the CocoNuts were seeded 3rd out of 60 teams, were Regional Finalists, and won the Excellence in Engineering Award.

At the Idaho Regional, the CocoNuts were semi-finalists and won the Team Spirit Award.

The CocoNuts traveled to the FIRST World Championship for the 10th time in our 10 year history in April! The 'Nuts placed 16th out of 67 teams in the Galileo division and made it to the quarterfinals with a record of 7 wins 3 losses.

This year the CocoNuts were honored with two "STEM Students of the Year" (Zach Smith and Luke Peterson) and two finalists (Tyler Hamman and Josh Garduno) at the 2017 Flagstaff Community STEM Celebration.

WE COULD NOT CONTINUE TRAVELING, COMPETING, AND BRINGING FIRST TO NORTHERN ARIZONA WITHOUT THE SUPPORT OF OUR COMMUNITY.

THANK YOU FLAGSTAFF!


GO NUTS!!!!
Please visit our award-winning website

for more information, or come to our weekly team meetings. Everyone is welcome!

Check out our Google Calendar on our website for a list of upcoming events. You can also follow the CocoNuts on social media, including Twitter, Instagram, and YouTube.