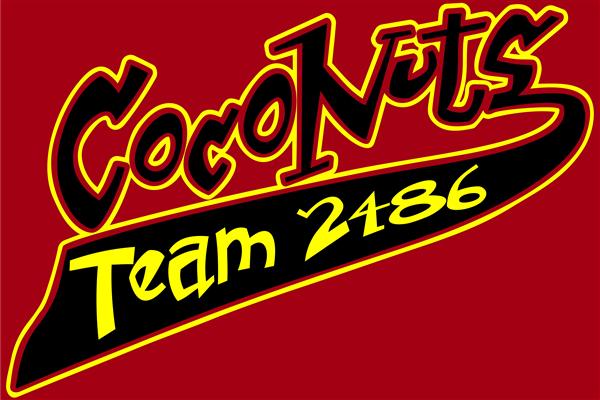 The Coconino High School Robotics Team aka "The CocoNuts" is open to all students at Coconino High School.

Our team is dedicated to spreading the excitement of STEM education & FIRST Robotics all over Northern Arizona. We have hosted regional and state level robotics competitions, mentored numerous younger teams, presented throughout the state and competed at the regional and international levels for the past thirteen years.

The CocoNuts have been the recipients of many prestigious awards including the Engineering Inspiration Award in Arizona in 2010, 2017, and 2018, Utah in 2012, and Ventura in 2019. The CocoNuts have also been honored with the highest award given at a competition, the Chairman's Award in 2009, 2011, 2012, 2013, 2014, 2015, 2016, 2018, and 2020.The CocoNuts have won two Regional competitions - 2014 Arizona Regional, and the 2016 San Diego Regional. The CocoNuts have also recently won two awards at the FIRST World Championship (Team Spirit in 2018 and the Judges Award in 2019).

We have places on the team for everyone no matter if your interests lie in design, building, programming, writing, graphic design, digital media, public speaking, or anything in between. See Ms. Sapio in room 705 to learn about joining the team.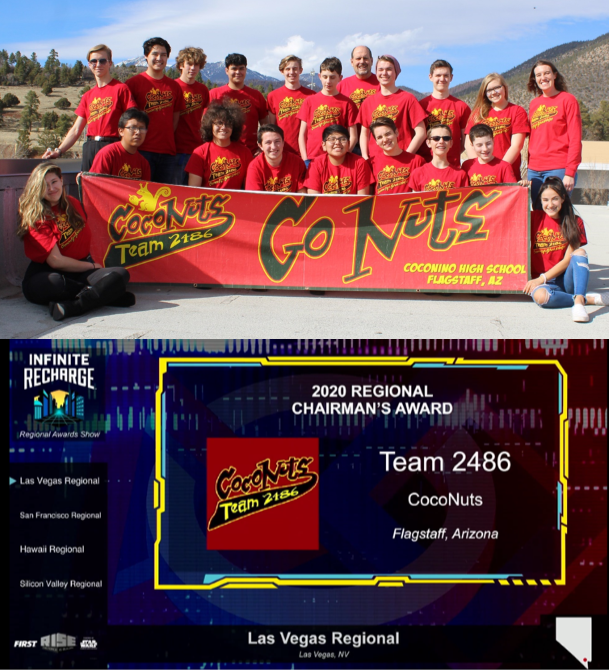 CONGRATS TO THE COCONUTS ON THEIR 2020 LAS VEGAS REGIONAL CHAIRMAN'S AWARD!


Although the 2020 FIRST Robotics Competition season was cancelled due to the continuing COVID-19 health crisis, FIRST still recognized the hard work of teams at a virtual award ceremony in April. These awards were judged based on the written essays submitted prior to the shut down of the season.

The CocoNuts were honored with the Regional Chairman's Award for Las Vegas, their 9th in the 12 years they've been eligible for the award! The Chairman's Award honors the team that best serves as a role model to others, and can demonstrate measurable progress toward's advancing FIRST's mission. CocoNut Noah Temprendola also won the Dean's List Finalist Award for the Arizona North Regional.

The CocoNuts earned the Chairman's Award for their tireless statewide outreach, for their efforts in running and growing the FIRST Tech Challenge program in Arizona, for training new robotics coaches via their professional development workshops, and for their work in this year's Lunar Legacy Celebration.

We'll get the chance to compete with the robot we built for this season in the new 2021 game, which will be announced in January.

WE COULD NOT CONTINUE TRAVELING, COMPETING, AND BRINGING FIRST TO NORTHERN ARIZONA WITHOUT THE SUPPORT OF OUR COMMUNITY.

THANK YOU FLAGSTAFF!


GO NUTS!!!!