Welcome to the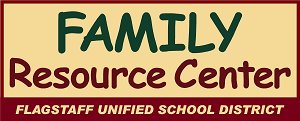 Lucy Garcia

McKinney-Vento Homeless Education Liaison K-5
Family Resource Center Coordinator
lgarcia@fusd1.org
Phone

: 928-774-1103


Fax:

928-774-1242 (Use area code for long distance and locally)
4000 North Cummings Street*
Regular Hours
(August - May)
Monday - Thursday 8:30a.m. - 5:30p.m.
Summer Hours (June - July)
Monday - Thursday 8:00a.m. - 5:00p.m.
Share your thoughts and read more about the Family Resource Center on
our Facebook page
(You will need to log into your Facebook account to view).
---
K-12 Tutoring by FUSD Certified Teachers
FUSD School Information & Forms
Community Resources & Referrals
Computer Access
Parenting Information & Books
Children's Books & Videos Available for Checkout
Interpreter Services (Spanish)
Call for a Monthly Calendar of Activities or see more information online at:
www.fusd1.org/frc
Sponsored by Flagstaff Unified School District
*Located in the former Christensen Elementary School north of the Flagstaff Mall.