Kindergarten registration for the 2023-2024 school year opens on Wednesday, February 8, 2023! After reading through the following kindergarten information, click the 'Register For Kindergarten Here' button at the bottom of this page to register your child.
Partners in Student Success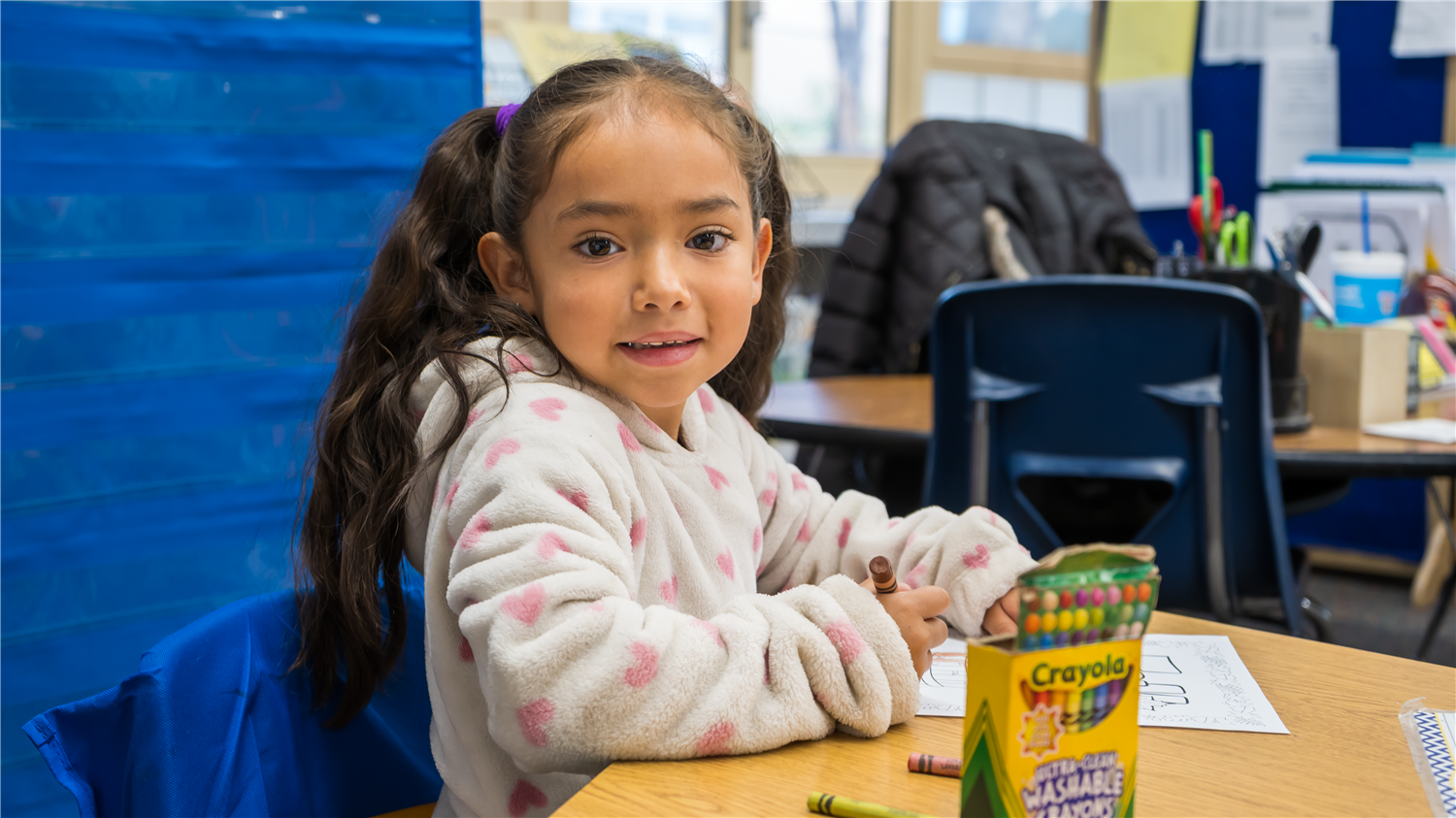 Kindergarten is an exciting time for children and their families. There are lots of questions about what this new stage will look like for your child and we are grateful that you have chosen Flagstaff Unified School District (FUSD) to prepare your child to be successful in the years ahead. At FUSD, we believe in supporting the whole child - academically and socially, through a collaborative partnership with families and the school.

Learning is a process and this collaborative team approach is successful when families support academic success. FUSD encourages families to participate in events like open houses to learn more about school programs and opportunities to engage with team members, teachers, and administration. We are here to support you and your child. All FUSD schools encourage continuing communications so that we can find the best solutions for your child's needs.

Parents and guardians are encouraged to visit their child's classroom throughout the school year in addition to parent teacher conferences. This is especially important for the families of kindergarten students as they are not issued traditional report cards. Instead, kindergarteners receive development assessments three times a year to demonstrate progress in their work.
We're excited to meet you and your child, and looking forward to a great kindergarten year!

This orientation will allow you to see your child's school, meet the staff, become informed about the kindergarten program, receive child care information, learn bus information, and discuss appropriate walking or student drop-off procedures. The Kindergarten Open Houses will be held in-person at each school site this year from 5:00 p.m. to 6:30 p.m. on Wednesday, February 8, 2023.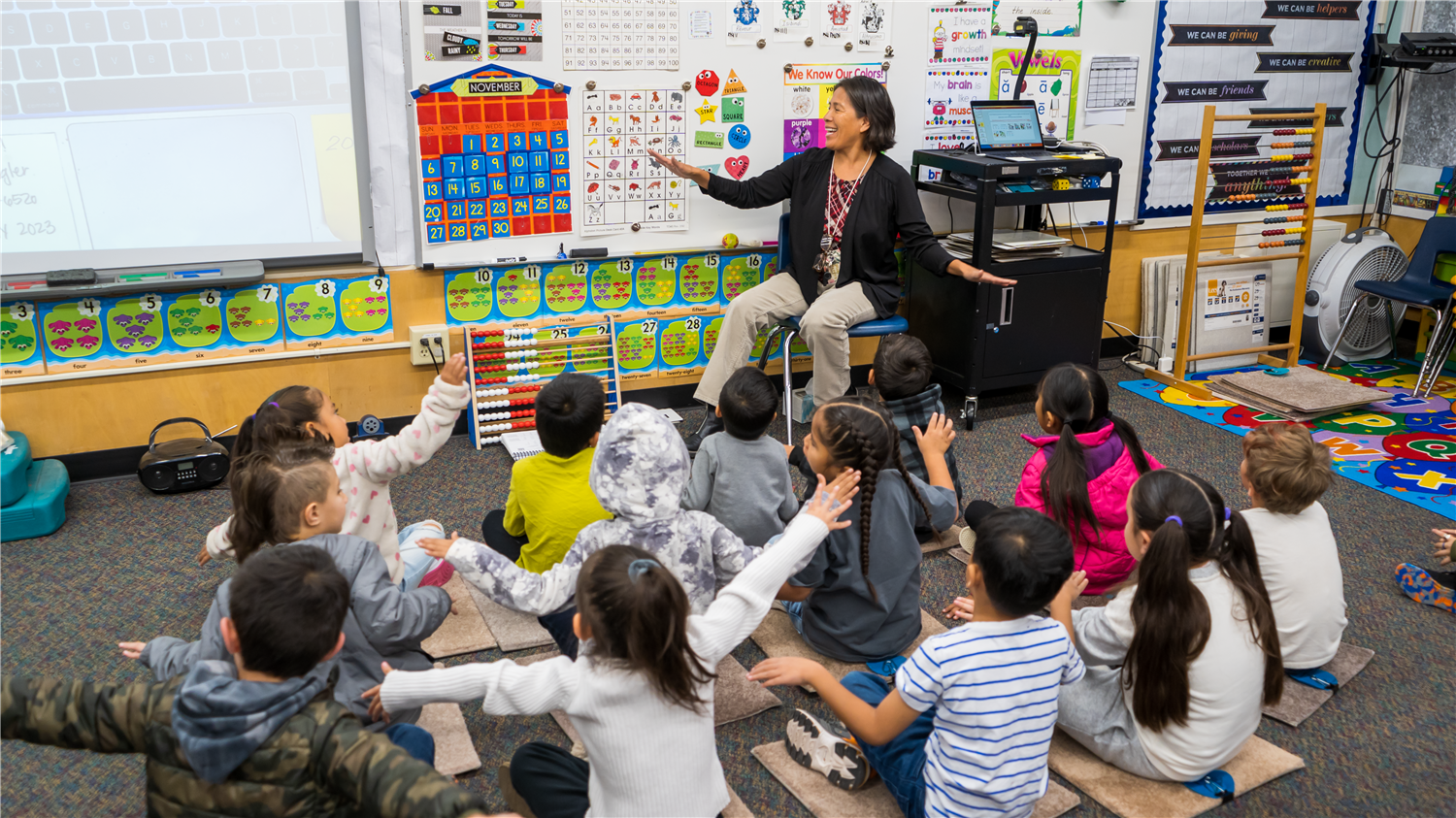 All children who turn five years of age on or before August 31 of the current school year are eligible to enter kindergarten. A child who will turn five years of age in the month of September may be allowed to enter kindergarten based on an early entrance screening. The Educational Enrichment Department can assist in setting up a screening at (928) 527-6156.

An FAQ on Early Kindergarten Entrance can be found here.
Each incoming kindergarten child will be screened by trained school personnel prior to the beginning of school or within the first two weeks of their entry into kindergarten. The school will call or write for an appointment if the screening is to be done outside regular school hours.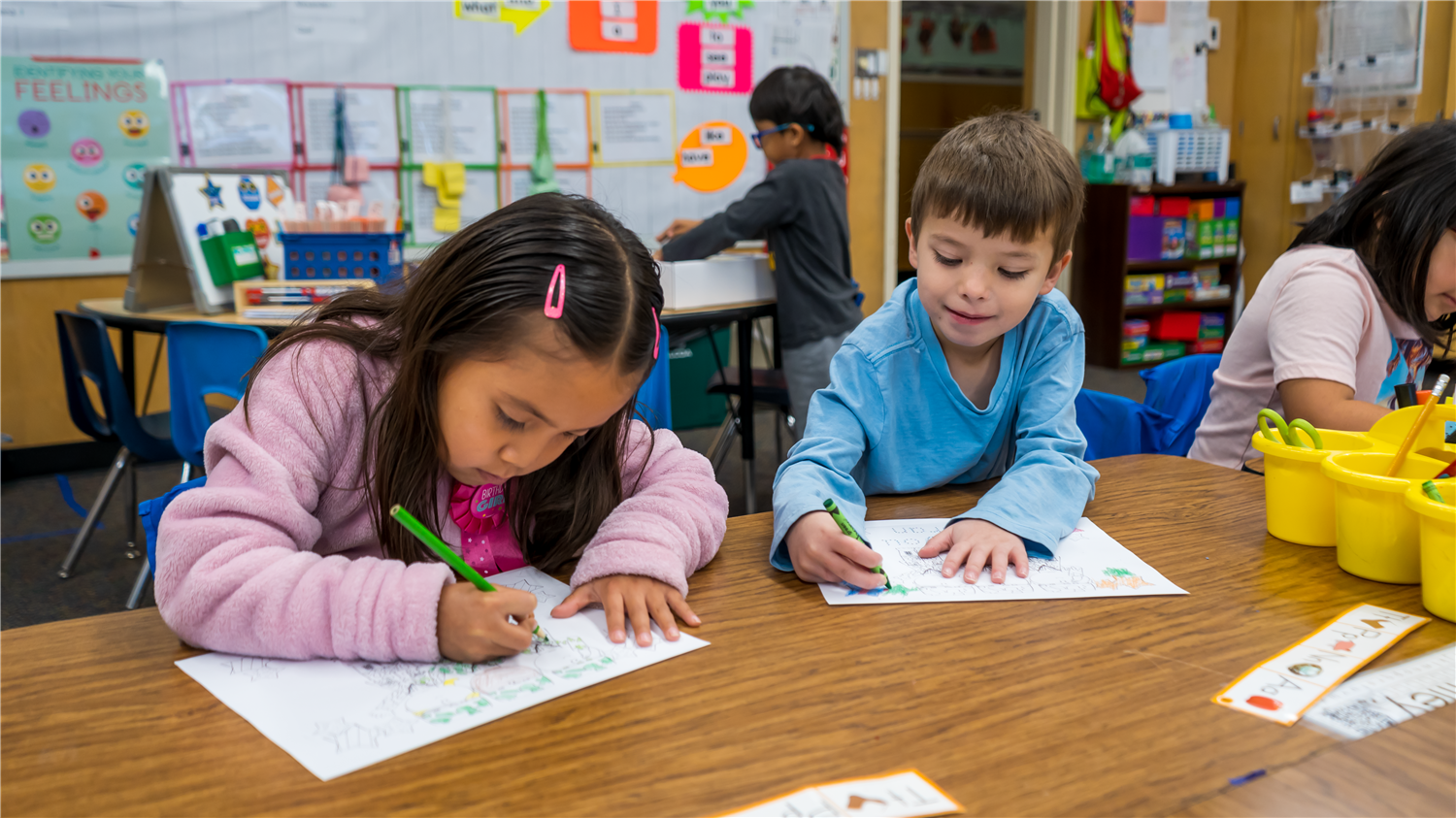 Immunization and Health Information
In accordance with state law, before attending school, all children must have the following immunizations: Polio series, DTP series (Diphtheria, Tetanus, Pertussis), MMR 1 and 2 (Measles, Mumps, and Rubella), Hepatitis B series, Varicella (Chicken Pox).

State law does permit students who have not been immunized to attend school if specific circumstances exist and documentation explaining the exemption is made part of the student's health record. In the event of an outbreak of a disease against which a child has not be immunized, state law requires that unvaccinated students be excluded from school and remain excluded for a period of two (2) weeks following the last occurrence of the disease.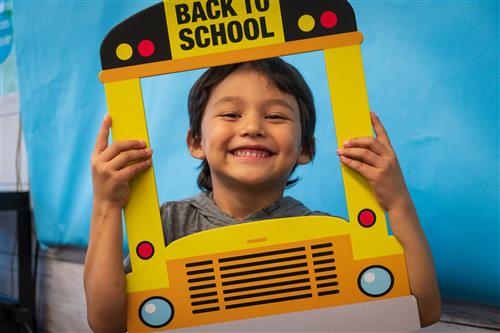 Going to school is a new experience for all kindergartners and there are opportunities families can take before the first day of school to make sure kids are ready. Before the first day of school, each and every child should know their first and last name, home street address, home phone number, and parent or guardians' first and last name.

If your family has plans for your child to walk to and from school, they should also know about traffic lights and crosswalks, not to run across streets, not to talk with strangers, and not to go home with friends without permission. FUSD strongly recommends that kindergartners never walk to and from school alone.

Children who will be riding the bus will need extra support the first day or two. You may want to bring your child to school on the first day, then have him or her ride the school bus home. Kindergarten children must be met at the bus stop every day. They will not be allowed to walk home from the bus stop alone. The first day of school will be a half day for all kindergarten students.

Questions regarding the bus transportation should be directed to the Transportation Department at (928) 527-2300.
School boundary information is available at www.fusd1.org/findmyschool and FUSD encourages families to visit and tour schools. Tours can be arranged by contacting the schools directly.
We weren't able to find anything that matched your search criteria. Please try a new search.
After School Program Availability
Information about FUSD's extended day enrichment program, FACTS, is available from your school or from the FACTS Program at www.fusd1.org/facts or (928) 527-6180.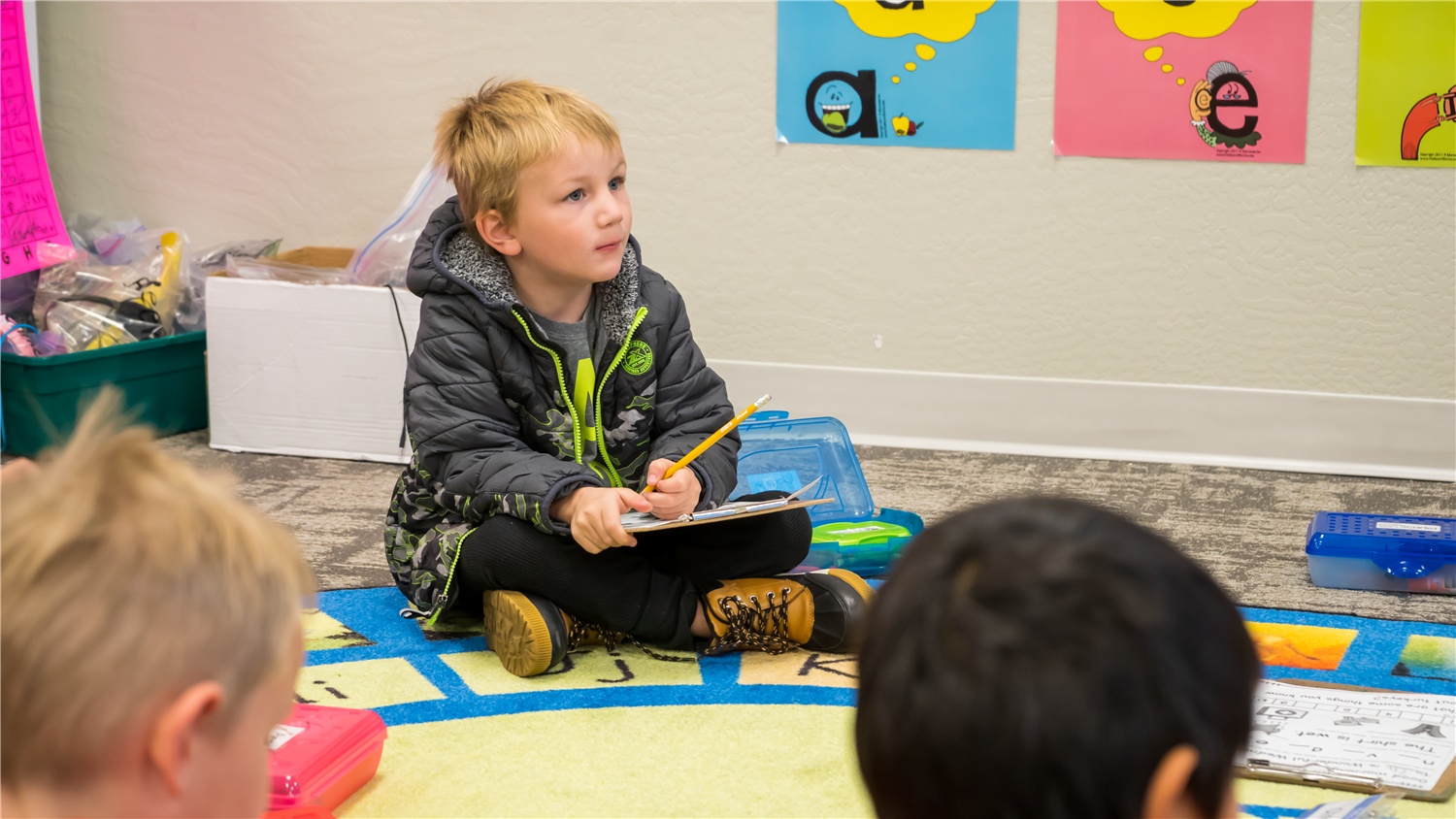 Each of the following documents and forms will need to be submitted to complete online registration.

Child's birth certificate
Child's current immunization record signed by health care provider
Pupil Registration Form
Arizona Residency Documentation Form with proof of home address such as a driver's license, utility or phone bill, rental agreement, bank or credit statement, etc.
Kindergarten Transportation information
Student Health History
Primary Home Language other than English Form
McKinney-Vento Form
Title VII Student Eligibility Certification
FUSD Student Emergency Information Card

Interested in KinderCamp? KinderCamp is a targeted intervention program which supports successful transitions for students going into kindergarten who have not attended preschool. To have your child considered to attend KinderCamp, please fill out an ELEYO registration form at https://fusd1.ce.eleyo.com AND register your student for kindergarten by May 1, 2023. Notification of your child's KinderCamp qualification status will be emailed to you in May.