Communications and Public Relations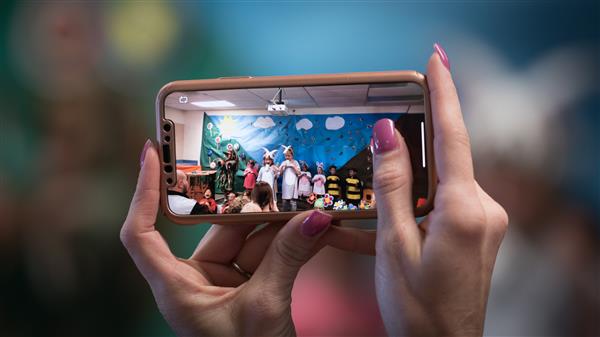 The Flagstaff Unified School District Communications and Public Relations Department's charge is to support district and school initiatives in a highly competitive market for student attendance and team member recruitment, while also functioning as the public information outlet for district level information dissemination. The Communications team is dedicated to meeting high standards in the areas of content development, media outreach, graphic design, photography, and user experience to ensure that FUSD's story of professionalism and compassion are appropriately shared amongst key stakeholder groups in alignment with the FUSD Strategic Plan.

FUSD Communications will continue to work with departments and school sites on comprehensive campaign solutions aimed at increasing public knowledge and interest in the district. Campaigns can be multifaceted in the approach and can range from multi-month marketing campaigns through digital and traditional means to enhancing event coverage that highlights programs and activities offered throughout FUSD. Campaigns may utilize a number of different communications channels that include the following resources.

Website - The FUSD website and school sites will become the base of all FUSD information and communications. The site functions as an internal and external resource that will be deployed strategically to drive long form messaging in conjunction with the following communications channels.
Employee E-Newsletter - In time for the return of FUSD employees in the Fall, Communications will work with Cabinet in producing relevant content to inform stakeholders. The goal of this outlet is to enhance employee knowledge of district-wide information and foster brand ambassadors who are in the loop regarding current information prior to broader communication efforts.
Community E-Newsletter - Containing broader FUSD-wide public updates, the community enewsletter will utilize the Student Information System (SIS) in sharing information to families. Information from this resource will also be re-packaged in bite-sized content for web and social.
Mass Notifications - Updated for the 2019-2020 school year, the SIS based system will allow designated administrators to send specific messages within their particular sites. The update has a lot of opportunities for users to update families with a call, text, app push notification, website updates, and eventually, social media accounts through a single app - a resource that will aid in updating pertinent content on the web and social. Additionally, this rollout represents the first ubiquitous use of text messaging district-wide.
Social Media - For all of the information that is provided through traditional platforms, FUSD is well positioned to expand the reach of the content through district-based social media accounts. The goal for the 2019-2020 school year is to expand the coordinated use of social media by all sites to extend the reach of key messages and overall public impressions. Social media accounts currently utilized include Facebook, Instagram, Twitter, LinkedIn, YouTube, and Flickr.
Peachjar - The Peachjar flier distribution system continues to gain in use from third party groups, but Communications is looking to utilize the system to enhance district-based communications offering for longer term registration efforts.
Media Relations - Communications works on a daily basis with media partners to share and respond to potential stories. The partnership is helpful in navigating community interests and sharing student experiences.
Advertising - There are a number of paid advertising opportunities that will continue to be utilized and include radio advertising (KAFF and KNAU) in addition to the quarterly CityScape publication.
Events - The Communications Department works with schools, departments, and community organizations to support and lead events throughout the year. Examples include STEM Night and the annual Back to School Supply Drive.
Photography - Often considered a tactic, photography is a strategic interest of FUSD Communications. A visual has a driving force that can make any idea accessible. Through the development of a photography-based department, Communications uses this tool in all other methods of outreach.
Communications will undertake a number of projects in the 2019-2020 school year to ensure the department is supporting district and school site initiatives. This year is a year of systems - structuring methods for outreach that are accessible and reach intended audiences. The foundation of this focus is the FUSD website and school sites. Shoring up content and structuring the site for quality user experiences is task one. Efforts to meet this task will include evaluating necessary content, working with internal stakeholders, providing training, and ensuring ADA accessibility. While the website is one piece of the digital identity of FUSD, Communications will also work to optimize the site and placement of the district through search engine optimization. Efforts will include establishing the business profiles for each site and enhancing campaign-based placements on web search engines and local social media accounts. Extending beyond the website to social media, Communications will work with all sites to establish a social media structure that will allow for greater usage and impressions via existing resources. This effort has a large opportunity to enhance messaging through shared content and includes broader utilization of weekly messages from the school sites to their stakeholders.

Publications will continue to be created by the Communications Department with the annual report being produced for broader community consumption while also being accessed digitally through the FUSD website and social media accounts. The department will also continue to support sites and departments with their efforts to create yearly content that is part of broader campaigns. In support of a broader branding effort for the 2020-2021 school year, Communications will begin to investigate opportunities to create branding that will support all initiatives and communications in the coming years. The visual identity for FUSD continues to be fractured with minimal guidance and expectations regarding the use of images to designate programs nor school sites. Establishing practices and branding guides will be an effort aimed at ensuring that the impression strategy is one reinforced through comprehensive branding solutions that are easy for internal stakeholder use and understandable by the public at large.
Stakeholders are the foundation of the overall communications efforts at FUSD. Prior marketing foundations have been based on one-time consumer trends. School districts and community organizations now have to function as lifestyle brands that bring in a comprehensive experience that is renewed through each interaction with the organization.

Internal stakeholders include Team FUSD - all employees including contracted employees who have daily tasks on FUSD sites. Keeping Team FUSD informed is critical in ensuring a comprehensive communication strategy. By providing internal messaging and predictable practices, FUSD internal stakeholders can be brand ambassadors that share information in a complete and understandable way. Getting to ''why" with the group in any effort is the biggest hurdle in brand advocacy and will be a primary goal for the FUSD Communications team. External stakeholders are those that are not employed by FUSD. This group includes students, parents, outside elected officials, media, and community members. Each of these groups have specific and distinct needs with regards to messaging, but all prioritize predictability and comprehensive information that is accessible with language outside of the specialized world of education.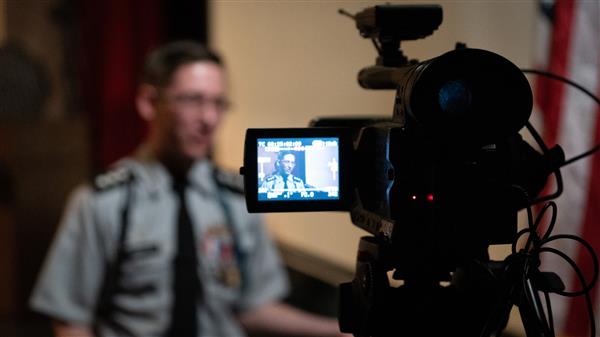 Flickr

The official Flickr account of the Flagstaff Unified School District. All files have been approved for public use with attribution as "Courtesy of the Flagstaff Unified School District."