Communications and Public Relations
The Flagstaff Unified School District Communications and Public Relations Department supports district and school initiatives in a highly competitive market for student attendance and team member recruitment, while also functioning as the public information outlet for district-level information dissemination. The Communications team is dedicated to meeting high standards in the areas of content development, media outreach, graphic design, photography, and user experience to ensure that FUSD stories of professionalism and compassion are appropriately shared amongst key stakeholder groups in alignment with the FUSD Strategic Plan.

FUSD Communications works with departments and school sites on comprehensive campaign solutions aimed at increasing public knowledge and interest in the district. Campaigns can be multifaceted in approach and can range from multi-month marketing campaigns through digital and traditional means to enhancing event coverage that highlights programs and activities offered throughout FUSD. Campaigns may utilize a number of different communications channels that include the following resources.

Website - The FUSD website and school sites are the base of all FUSD information and communications. The website functions as an internal and external resource that deploys strategically to drive long-form messaging in conjunction with the following communications channels.
Employee E-Newsletter – In collaboration with the Superintendent's Cabinet, we produce relevant content to inform stakeholders. The goal of this outlet is to enhance employee knowledge of district-wide information and foster brand ambassadors who are in the loop regarding current information prior to broader communication efforts.
Community Newsletter - Containing broader FUSD-wide public updates, the community newsletter utilizes the Student Information System (SIS) to share information with families. Information from this resource is also re-packaged in bite-sized content for the website and social media platforms.
Mass Notifications – This SIS-based system is utilized by designated administrators to send specific messages within their particular sites. Updates are disseminated via telephone call recording, text message, email, and app push notification. Messages are also pushed to the website and to our social media outlets.
Social Media - For all of the information that is provided through traditional platforms, FUSD uses various district-based social media platforms to expand its reach of content, key messages, and overall public impressions. The social media platforms currently utilized include Facebook, Instagram, Twitter, LinkedIn, YouTube, and Flickr.
Peachjar – We use this flier distribution system to distribute information from third parties in an effort to enhance district-based communications by sharing relevant information with our audiences.
Media Relations – We work with our media partners daily and coordinate potential features and stories in various media outlets. These partnerships are vital in helping us navigate community interests and to share student experiences. We often utilize press releases and media advisories as notifications to media outlets.
Advertising – We utilize a combination of owned, earned, and paid media advertising opportunities when needed to assist in the dissemination of our events, programs, and notices when needed.
Events – We work with schools, departments, and community organizations to support and lead events throughout the year. Some examples include STEM Night and the annual Back to School Supply Drive.
Photography – This is a strategic interest of our department. A visual has a driving force that can make any idea accessible and meaningful. We use this tool in all other methods of outreach and in marketing collateral.
Annual Report Development – Our department coordinates the development of the school district's annual report, which comprises information about the school district's finances, achievements, highlights, programs, services, and data.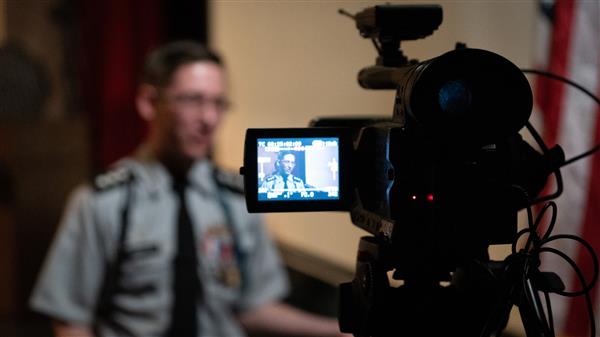 The official Flickr account of the Flagstaff Unified School District. All files have been approved for public use with attribution as "Courtesy of the Flagstaff Unified School District."