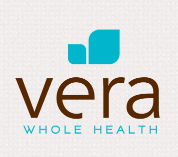 *Vera Whole Health Clinic is not a walk-in clinic, an appointment must be made*

Visit the Vera Whole Health - Flagstaff website for more information on services.

Flagstaff Vera Whole Health Clinic Contact Info:
Phone: (928) 774-3985
Fax: (928) 438-1771
eFax: flagstafffax@verawholehealth.com
1500 E. Cedar Avenue Suite 80
Flagstaff, AZ 86004
email: flagstaff@verawholehealth.com

How to Get Here

The Flagstaff Clinic is located at the south end of the Midtown Shopping Center, at the corner of E Cedar Ave and N West St. It is across the parking lot from the Safeway Gas Station or .2 miles north of Coconino High School – just across E Cedar Ave.

NAPEBT members are entitled to the following benefits:

Low-Cost Care

Care is free unless you are enrolled in a high deductible plan. Established patients enrolled in the high deductible health plan will not pay any clinic visit fees when their deductible has been met. Below is a full list of costs.

Preventive Care: $0
Acute Care – First Time Patient (High Deductible Plan Only): $75
Acute Care – Established Patient (High Deductible Plan Only): $50
Basic General Prescriptions: $0
Basic Labs: $0


Family Eligibility

Spouses are eligible for all types of care. Children age 3 years and up are eligible for Acute Care only.